How To Get A 4-Star Character And Upgrade It To 5-Star On Sword Art Online Memory Defrag
In
Sword Art Online Memory Defrag
, characters with higher level will
get higher stats and be able to do more combination attacks to deal more damage to your opponents
. Especially, if some of your character get s Leader Skill, it can increase your team's damage output massively. Today, in this article, we'll be showing you how to
get a 4-star character and level up him to 5-star
. So, keep on reading.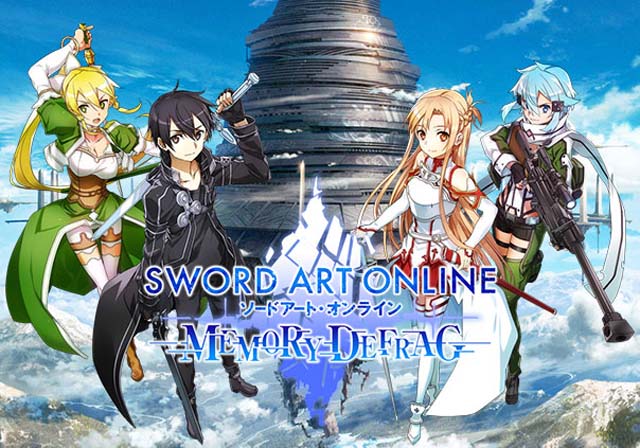 How to Get A 4-Star Character In Sword Art Online Memory Defrag?

In Sword Art Online Memory Defrag, obtaining characters is done through a mechanic called "Scout" which grants you a random character card. These cards can be basic or can even go up to a 4-Star S-Rank hero, proving to be invaluable on the battlefield.

To get a character card, you have to collect Memory Diamonds. As the most valuable currency in the game, MD allows you get scout for new characters and weapons to make your team stronger to beat certain bosses in events. In this game, it is really easy to obtain MD at the beginning, but gets only a little difficult later. Here are ways to obtain them:

1. Do both normal and hard mode on story main quests, both SAO and ALO
2. Complete daily missions everyday
3. Login everyday
4. Complete all daily quests and limited quests
5. Complete all current events
6. If you are new, do multiplayer mode to earn MD for the first 20 people you play with
7. Complete the missions in missions list

So all you have to do is to save all your diamond in game until you reach 250. if you wanna a shortcut to multiple diamonds, come and buy Cheap Sword Art Online Memory Defrag Diamonds at 5mmo.com,a professional, reliable and cheap online in-game currency store. You can buy as much as you want at the cheapest price online. In addition, with a coupon code "5MMO", you can enjoy 3% off when you buy. Once you already have the enough diamonds, go to Scout page and avail the 11 times scout. Yeah as simple as that but unfortunately, most players never consider doing that. Keep in mind that don't go for just a single draw but to save all the possible diamonds for 250-worth scout.

Since the chances for 4-star cards are slim in the game, you may wanna reroll to increase the chance. Here's how to reroll. First, you have to uninstall Sword Art Online: Memory Defrag and then reinstall the game. Continue through the opening, going through the tutorial and letting the game install. You'll get a character to continue the tutorial with, and once done you'll earn points for another Scout opportunity. If you don't like the characters you get during each roll, you simply have to repeat the process.
How to Upgrade 4-Star Character to 5-Star?

To upgrade to 5-star, you have to collect 10 Upgrade Crystals from limited events and use them to your upgradable 4-star characters. Once you've got enough crystals, head to your character's Unlock Attribute screen. If the icon is present, then you can upgrade your character to 5-star. f the icon is not present, that character is not upgradable to 5-star at the moment. In this case, then reserve your Upgrade Crystals for the next time.

That is everything you should know about unlocking a 4-star character on Sword Art Online Memory Defrag. For more news, guides and updates, stay tuned to 5mmo.com.