Many players in the Avakin Life virtual world in our time thinks about how to easily level up and take advantage of every opportunity to achieve their goal. With some online recommended hack tool, you can generate unlimited resources at no cost. However, in this case, you'll lose all the fun of playing the game. Therefore, in this article, we'll be presenting you some effective ways to level up fast by playing the game properly without hacking. So, if you are interested, keep on reading.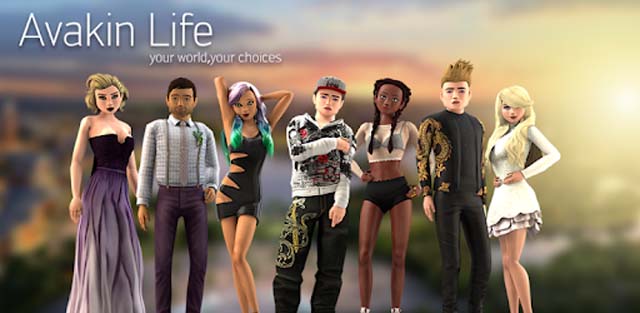 How To Level Up Fast On Avakin Life?

Fortunately, except for hacking, there's a wide variety of ways for earning experience points and level up fast on Avakin Life.

Buying "Avacoin" Stuff - 100xp (Do this 20 times and you can gain a level up which also means you will be spending a lot of avacoins however you can start off with the cheaper items if you haven't bought them yet). Alternatively, you can buy Cheap Avakin Life Avacoins right from 5mmo.com, a professional, reliable and cheap online in-game currency store. You can buy as much as you want at the cheapest price online. In addition, with a coupon code "5MMO", you can enjoy 3% off when you buy.

Buying "Gem" Stuff - 20xp (When you buy an item costing gems ten you will receive 20xp).

Feed your pets - 50xp (if you feed your pets each day, you will receive 50 xp or more. There is a cap of 2 pets per day, sometimes, you may e awarded twice for the same pet.)

Collecting Gems - 20xp (Once you collect all 10 gems from each of your apartments you will get 20xp and depending on how many you own you can earn 20xp each time on a daily basis however this has a cap to so you can only collect from 6 apartments which will give you 120xp in a day and 840xp in a week)

Rating apartments - 15xp ( Rate four different apartments this will give you 15xp per rate (4 times per day) so you'll get 30xp and if you do this for a week you will receive 420xp)

Gifting - 75xp for gifting avacoin items and 5xp for gifting gem items (The cap for this xp route is 50 for each currency item type which means if you gift 50 times that's the max for the day which means if you are quite wealthy and you gift 50 Avacoin gifts in a day, you will get 1000xp and if you gift 50 gem items that is 250xp )

Visiting the app daily - 150xp (When you visit the app on a daily basis this will give you 150 xp so if you do this for a week you will get 1,050xp)

Visitors in your scene while you are there - 20xp (When someone visits your scene while you are there you will earn xp however once 12 people happen to be in your scene the cap is put into place now the way I would do this is that I would get a good friend and invite them to all my apartments now depending on how many own I may need another friend so that I can reach the cap for that day)

Completing objectives - 50xp (Whenever you complete an objective you will make 50xp now this is a great xp path but quite a hard one however if you plan to do 100 objectives in a day that will get you 5000xp however I think this would probably complete all your objectives I am not sure so try to do less than that maybe do 20 objectives a day since that will get you 1000xp a day and if you do 40 then that's a level up for you)
Now we're wrapped up with this leveling up guide. For more news, guides and updates, stay tuned to
5mmo.com
.