For those who don't know,
the Leviathan
is the ship that players get as Sora When they arrive in
the Pirates of the Caribbean-themed world in Kingdom Hearts 3
, which is used to battle other ships at sea and explore the ocean. The Kingdom Hearts 3 players can level up Leviathan's ship to its max level, increasing its health, speed, and number of cannons, and gain the Dreadnought achievement / trophy in the process of solving their problems. This guide will not only covers what is the max level of Leviathan but also how to upgrade it to its max level.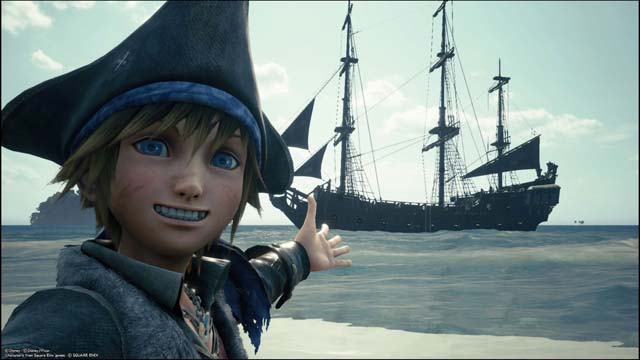 Kingdom Hearts 3 Leviathan Max Level
In Kingdom Hearts 3, the max level for the Leviathan and the max level for Sora is separate from one another. The max level the Leviathan can be is level nine. At that level (and even before it), you can pretty much crush any enemy ships you encounter along the way. You can even come back here after beating the game and keep grinding for levels.
How to Level Up The Leviathan In Kingdom Hearts 3?

As you explore islands and seas in the Caribbean, you need to collect an item called White Crabs , which is scattered all around The Caribbean. However, you can't just start searching for white crabs right off the bat. Instead you need to progress the story in the Caribbean to the point where Captain Jack Sparrow instructs them to head to Port Royal. Once you've arrived at Port Royal, Jack Sparrow will ask Sora to collect 300 white crabs before they can continue their Caribbean adventures. Thankfully, there are far more than 300 white crabs in this town. As long as you don't leave the port, you can literally find them anywhere and everywhere. So, if you wanna play Kingdom Hearts 3 to unlock the secret ending, come to 5mmo.com for Cheap Kingdom Hearts 3. Comparing with online in-game sellers, we offer a much lower price. In addition, you can enjoy 3% off with a coupon code "5MMO". So, just give it a try. Otherwise, you'll never know what you've missed out!

Well, this is only a start. To fully upgrade your Leviathan to its max level, you have to collect a whopping amount of 1,700 white crabs. Worse still, those white craps are pretty rare and hard to find. It is a hard job. So, to help you out, here's some useful ways you may wanna refer to to get them faster.

Once you've collect 300 white craps, you have to head to Shipwreck Cove in the northwest of Caribbean. On your journey, you'll encounter endless enemy ships. Every time, you destroy a group of ships, you'll be given XP for Sora as well as crabs for the ship.

Another way to get the crabs in Kingdom Hearts 3, is to explore each of the islands dotted around your Sea Charts. On each island, you can net around 150 white crabs, and some are up to 300 white crabs. Here's a little trick for you: when you ravel by ship to the next island and return, the crabs will be back. I recommend Horseshoe Island. Horseshoe and Exile Islands together will get you about 250-300 each set.
That's the everything you should know about the Leviathan in Kingdom Hearts 3. For more news, guides and upgrades on Kingdom Hearts 3, stay tuned to
5mmo.com
.