Just like any other game, in Kingdom Hearts 3, you gain and level up throughout the entire game. The maximum level in the game is 99, but reaching it requires a lot of time. On your journey through the many and varied lands of Kingdom Hearts 3, you'll encounter Powerful Nobodies, innumerable Heartless and the relentless members of Organisation XIII. The fight against those strong bosses are tough and hard, which makes it necessary to level up fast in the game. To help you out, in this leveling article, we guide you how to earn experience points quickly and level up fast in Kingdom Hearts 3.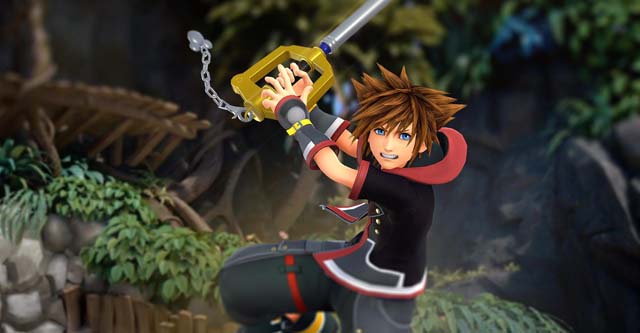 Visit The Toy Box

Fortunately, there is a wide variety of ways to earn experience points quickly in Kingdom Hearts 3. First, visit the Toy Box. In the world form Toy Story, you'll meet giant robots, which you can capture and take control of them. Piloting the Gigas Robots make killing heartless easier and allows you to get many experience points.

Go To The Caribbean

Secondly, go to the Caribbean. The Caribbean is a great place to grind for some experience. Sailing the high seas you'll run into Heartless ships, and each one awards a few hundred experience when sunk. Sail to each of the optional islands taking out ships along the way, then land, and take out the groups of Heartless that spawn.

Repeating Seeds 10-1 In The Hades Cup

Another alternative way to quickly gain experience is done via repeating Seeds 10-1 in the Hades Cup repeatedly or the Time Trial for the Hades Cup. Doing so allows you to "choose" who you wish to fight. A very good experience income is accomplished by repeatedly defeating the Rock Titan, who awards 4000 experience and about 100 Technique, or Tech, experience per defeat.

Fight Powerful Opponents In Battle Gates in Olympus

When you clear the main story, Battle Gates will show up in all of the worlds you've visited. items, and more! The Battle Gate in Olympus spawns a ton of enemies that you can keep farming foramazing EXP rewards. Additionally, the map of the portal itself is flat with a small space, perfect for quickly taking out enemies one after another. So, nest time, when you log in the game, go inside one and fight for more experience points.
Use Thundaga to Damage Multiple Enemies

In this Battle Gate, make sure that you use the magic spell Thundaga. It's the best spell to use against groups of enemies, and especially if you're running through lower level enemies you can spam a few Thunders to mop up the entire group. The spell will be free to damage multiple enemies at once with every use!

Kingdom Hearts 3 has been upon us for a while and receives positive reviews from fans. Have you had a try? If not, come and buy Cheap Kingdom Hearts 3 at 5mmo.com. Comparing with other sellers, we offer a much cheaper price. Moreover, you can enjoy additional 3% off with coupon code "5MMO" when you buying. So, never miss out!