Damascus
is one of the necessary materials that you're in need of at the beginning of Kingdom Hearts 3 and it is important for one particular element of customization. Unlike material Fluorite,
Damascus is a rare resource and hard to find
. Fortunately, there are plenty of ways to earn even more KH3 Damascus in space, using your trusty Gummiship. Our Kingdom Hearts 3 Damascus Guide will cover not only what Damascus is and what it's used for but also where you can find it. Let's go ahead and dive right in.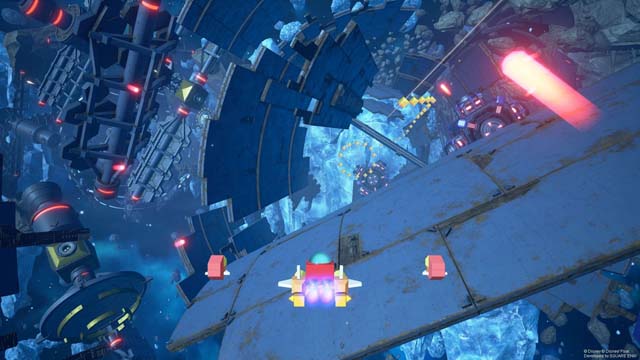 What Is Damascus And What It's Used for In Kingdom Hearts 3?

Damascus is one of the rarer materials in the game and it is is used to upgrade a player's Keyblades in the Workshop throughout the game. Specifically saying, players need this material to upgrade your Keyblade to levels four, five, and six respectively. So, once you've got the Damascus you need, head to any world and access the Moogle Shop. Then choose the kayblade you wanna upgrade.

Where To Find Damascus In Kingdom Hearts 3?

Fortunately, there is a wide range of ways to earn damascus in Kingdom Hearts 3.

Find Damascus In Chests

The first method is to look for the chests in the various worlds, but the Damascus is not present in all the worlds. Of course, not every chest gives it and there seems to be only maybe one or two per world that give it. This is really annoying so we recommend that you open up and look for every chest you can find. So far, the Olympus and Twilight Town areas don't seem to have Damascus anywhere to be found, however, it has been found in chests in the following worlds so far:

Corona
Monstropolis
Arendelle

If we happen to find any more Damascus in chests on other worlds, we'll be the first one to inform you. So, stay tuned for our website: 5mmo.com.

Farm Damascus by Mining Asteroids

Head to the Misty Stream in their Gummi Ship and you'll find a Treasure Sphere that has three Damascus Material in it. Further, by shooting the rock clusters around this area, you'll sometimes find that they drop some Damascus for you to grab.

Buy Damascus From The Shop

If you are a person who are into in-game micro transaction, the method would be perfect for you. Later in the game, Damascus will show up in the Moogle Shop – seemingly after you complete Arendelle. The shop is present in the Moogle points disseminated in all the worlds. Buying it outright in this way is pretty expensive, but it can save you time and effort if you have the Munny to spare.

Now we are wrapped up with this Kingdom Hearts 3 Dasmacus Guide. Kingdom Heart 3 have been upon us for a while and has proved its popularity with over hundreds of millions of players all over the world. If you haven't try the game yet, come and buy Cheap Kingdom Hearts 3 at 5mmo.com, where you can buy the game at the cheapest price online. Moreover, with coupon code "5MMO", you can enjoy 3% off. So, just have a try, otherwise you'll never know what you've missed out!