Riot Games kicks off new year 2019 with Prestige editions for fan-favorite League of Legends skins. Along with the release of Patch 9.1 on January 9, the developer teased the release of an upcoming Bloodmoon Aatrox and Firecracker Vayne skins. Moreover, Riot Games have further released an official 'K/DA' line of skins for popular femme fatales of the game, while releasing an original song and video to match. Now, it seems like the entire lineup will don a prestigious look. So, keep on reading for further details.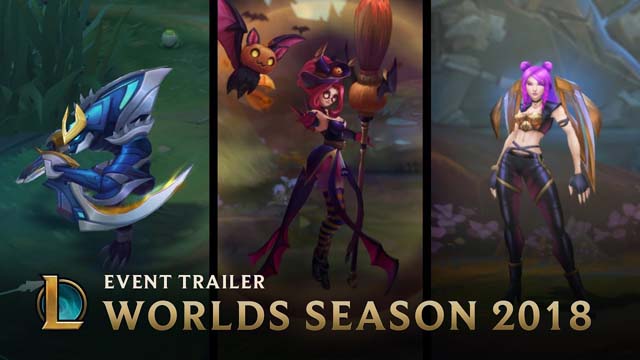 How to unlock prestige skins for your favorite champions.

There are maily two way to unlock those prestige skins. First, Players can unlock Prestige skins through grinding in events in 2018, where players can accumulate tokens to craft the skin, however, the skins will also be available in the League of Legends shop on the game's client.

Another way to unlock prestige skins is to collect Prestige Points, a new currency which can be found in Masterwork Chests. So far, two Prestige versions of skins have appeared on the horizon: Blood Moon Aatrox and Firecracker Vayne. Both prestige edition skins will cost 100 Prestige Points. Prestige Point skins will be available in the Prestige Point Shop. More Prestige skins enter the shop over the year, and then at the end of the year, your Prestige Points expire and the shop resets. It's like a yearly Gemstone shop. So if you wanna unlock prestige skins for your favorite champions, you can buy Cheap LOL Boosting at 5mmo.com, where you can enjoy the cheapest price online by using the code "5MMO" for a 3% discount.


Prestige Points come from bundles with Masterwork Chests (there will be three of these bundles available at launch). So, Prestige Points will be earned whenever a player buys a bundle of loot boxes. Rather than plopping down and grinding day after day for tokens to exchange for these rare skins, players will have to invest some money into the game. These Prestige skins will be buyable for 100 points.

Riot Mort noted on Twitter that there will be opportunities throughout the year for players to earn some Prestige Points for free, though not an entire skin's worth of points. You can also still roll Prestige skins through normal crafting means, though it's the same rarity as the Gemstone skins, like Soulstealer Vayne or Hextech Annie.
League's Prestige skins are under fire again after Firecracker Vayne's reveal
However, when Prestige Blood Moon Aatrox was revealed last month, it stirred an uproar from fans in the official League of Legends Reddit community. Players were complaining that it felt less exclusive, rare, or special, and that they felt less rewarded for grinding out the event to earn it. Players will have to shell out some serious coin in order to get the collectable skins they want. The bundle that gives the most Prestige points is 6750 RP, which is a little less than $50.

A few days later, when another Prestige skin was revealed for Vayne, it seems the outrage has kicked up once again, this time gaining a bit more traction. Aside form the high price players are also complaining about the direct design of the skin, which, to us, seems like more of a valid argument.