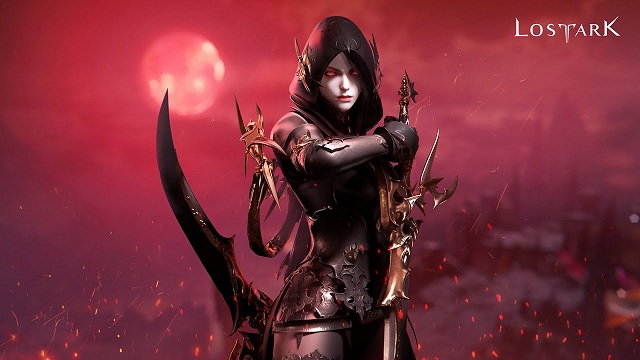 There are different classes for players to choose in Lost Ark. Players can decide the class according to their desire. Some players are willing to choose the Assassin class, like the Shadowhunter. They want to know how to build the Shadowhunter class in Lost Ark. You can get the useful guidance in this article. Players can get
Cheap Lost Ark Gold
to level up their characters and have access to join in the end-game contents for good rewards in the game.
The Shadowhunter Class in Lost Ark
Lost Ark's class playstyles are established by their Identity Gauges and Skills. For the Shadowhunter, these are the Shadowburst Meter and Demon Mode. Using most of your basic skills charges up your Shadowburst Meter. When it fills, you can activate Demon Mode to temporarily transform into a powerful monstrosity. While in Demon mode, all of your skills are replaced by Demon Skills, which have short cooldowns and deal enormous damage. In most cases, Shadowhunter is looking to quickly get into Demon Mode to burst through targets with ease.
How to Build the Best Shadowhunter in Lost Ark
Essential Skills for Shadowhunter
The player will be using mostly Intrude Skills to build their Shadowhunter with Demonic Impulse. Most of these skills will also be combined with a Tripod that features a huge boost to the Shadowmeter, causing it to rapidly fill. This will allow for less cooldown time between uses of the Demon Form. Additionally, out of the two Awakening Skills, the player will want to select the skill Fallen Ruin to round out their collection.
Engravings for Shadowhunter
Engravings are a quality method of specialising your character further to your liking, even allowing you to change your classes functions in some circumstances. There are lesser Engravings which any class can use, along with two powerful Engravings which are unique to each class.
The more powerful Engraving options for the Shadowhunter are:
Demonic Impulse: Removes the timer that stops you from going into demon form straight after exiting, increasing the frequency of your overall demon form use.
Perfect Suppression: Allows some skills to use part of the demon form metre for extra damage and effects, but disables the ability to transform into a demon.
Obviously, both of these Engravings can wildly change how this class functions, but Demonic Impulse is a better choice in most cases, as demon form is extremely powerful. Perfect Suppression can still be a quality choice in the end-game, but it's harder to make the most of it.
Shadowhunter PvP Build
In PVP, Shadowhunters rely more on their mobility and range even though they are a melee class. You'll be looking to poke and catch players who don't have their stand up or defensive skills so you can burst them with big demon form abilities.You have a lot of damage and a lot of mobility but you don't have huge amounts of health or push immunity so you're not a frontline damage dealer.
Shadowhunters are pretty good in 1v1 situations but you'll be fighting from range and dashing around a lot. Most of your big skills are also skillshots so if everyone is dashing around you might have a few issues connecting your abilities.
If players are looking for how to build the Shadowhunter class in Lost Ark, you can consider this guidance, which can help you figure out the choices of skills and engravings of Shadowhunters in the game. And you can also change the way of build according to your role in the team. In addition, players can
Buy Lost Ark Gold
to gather good gear or items for Shadowhunter class in the game. The abilities of Shadowhunter will be enhanced by these good gears.