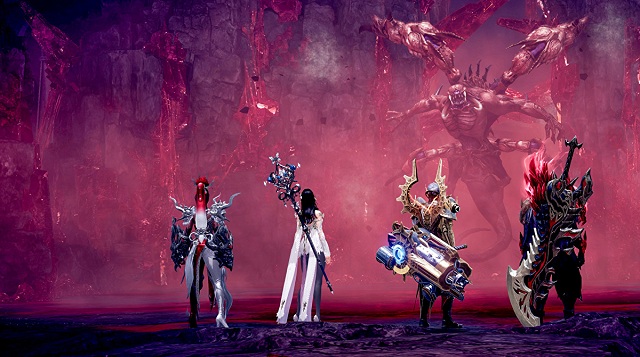 Players can experience an array of exciting combat options and a unique class system that provides way to many specialities and different abilities. There are many of the challenges you will encounter on your adventure through Arkesia, you need to depend on your ability to wield these skills. You have to learn how to make good combat in the early stage of the game. Moreover, players can choose to buy
Cheap Lost Ark Gold
to unlock more unique weapons for your characters, which enhance your ability in boss fight.

You can do a lot of things in the world of Lost Ark, such as collecting pets, completing daily tasks, discovering hidden areas. While you should not ignore the importance of combat at first, which can shape your entire experience and progression in Lost Ark. Combat can also bring you good rewards for your skills, with loot drops and gear upgrades available after the success of boss fights. There are some tips for players to make good combat in Lost Ark.
Class Types And Subclasses
As you begin to join in the world of Lost Ark, the first thing is to choose your class type. You can select from Warrior, Martial Artist, Gunner, Mage, and Assassin. Different classes have their own strengths and abilities. The Choice you make here will decide various combat options in the later game. So, you need to choose a class that suits for your play style. Once you have chosen your class, you will have to decide a subclass. However, you can have access to experience different settings before you make the decision. So it is important for you to ensure their attacks fit for you well. Because you need to depend on them with you weak weapons to pull through the early stage of Lost Ark.
Weapon And Loot
During the deep adventure in Lost Ark, you will find that the weapons you find get stronger. You can get advanced versions of your character's specific class weapon or gear. And you will meet the merchant at town who sells more advanced bits and pieces later.
Weapons can be denoted rarity by colour-coded. Orange being Legendary, Pink being Epic, Blue Being Rare, while Green means Uncommon. Common weapons show no colour. Each subclass has seven Legendary weapons available that have its own special effect. They can make some truly devastating moves. Except the rarity and grade, players need to pay attention to the weapon's state of repair, you can take it to the professional worker and fix them in time.
You can use shards to treat your gear, which make them upgrade further in the game. You also need collect more materials for upgrading. The possibility of upgrading can not be ensured. So, you need to keep trying until you reach the desired level.
Healthy Potions
You should not be afraid of using your potions and keeping yourself healthy. Because a variety of the HP potions are abundant and cheap, you can get them from the loot or the stores. You characters can also start to heal themselves when they are away from the combat. You can wait for the full state to deal with the later battles in Lost Ark.
In order to protect yourself, you can use other potions and status effects to accelerate the process. And some of them will make you defend the damage, or help you make some powerful attacks. The overall Gear Score also has an important function towards attacks from enemies. So, you need to check the required Gear Score for your battle.
There are some ways players can consider for your combat in Lost Ark. Some of them can be used in the early stage of Lost Ark, others may be used for the endgame contents in the game. If players demand some rare materials for crafting high-level weapons, you can
Buy Lost Ark Gold
to get them in the local merchants.