Marvel Future Fight In-Game Currency Farming Guide- Gold, Crystals, and Instant Cash
Gold, Crystals, and Instant Cash are three premium currency on Marvel Future Fight. So, what can each currency be used for ? And how to farm each currency? Be sure to read on.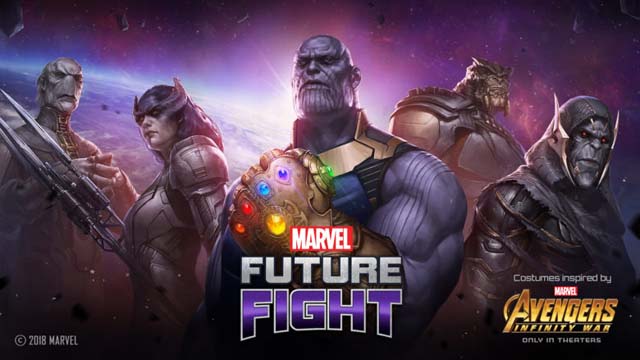 Gold:
Gold is used to level up or upgrade your characters or purchase gear.
Way to farm gold:
Buy the 100% gold booster for 365 crystal. The Gold booster is absolutely brilliant for anybody starting out.
Besides Co-Op (which is a big gold gainer!), as a low level player with a still growing roster.
The Daily gold+XP chips missions, Alliance Battle (needs no resource to play and is basically free rewards for a bit of time), Villain Siege as best you can and World Boss Invasion.
WBI is good because if you can spare the energy+time to run it at least 3 times a day, you get a decentish mix of gold, norn stones and other resources and if you play daily, you can luck into some pretty awesome green, blue and orange crates with some very good resource and gold drops.
Focus on getting enough heroes to 4/40 so you can play co-op, it shouldn't be too hard to farm them.
Crystals:
Crystals can be used to unlock uniforms, you can also use Crystals to purchase hero chests, which unlocks new playable heroes in the game.
Ways to farm crystals:
Leveling up characters to level 50, 60, and 70. Gets you crystal rewards when you do
Do the daily missions. They start to add up eventually (and you get 30 extra Crystals if you do 6 days of the daily)
Check in rewards. You get 300 Crystals a month just by logging in every day. And netmarble loves to introduce new ones so stay alert and be active.
Timeline battle. If you're a certain rank at the end if the week, you can get crystals
Other challenges in the quest section like ranking up a certain number of characters to 3 stars, doing so many timeline battles, etc.
Inviting Facebook friends. Game gives you crystal rewards if you invite friends from Facebook. Total of 1,150 crystals
You could spend $8 for the daily that bio gives 300 crystals and a month of bios for any character.
Using a mega advancement T2 ticket for coins. In order to use the T2 advancement ticket from the event you must have SR gear maxed at +20 which requires to be lvl 60, once you have her gear maxed which requires 300+ more of her bios to do if you get lucky with RNG-SUS, only then can you use the ticket.
The event ticket is not like the mega t2 ticket (that you buy in the store package) that would make your hero an instant T2 without requirements of materials and gold (granted you can be any level, but must be 6* and 6* mastery).
Last, you can buy
Cheap Marvel: Future Fight Crystals
from
5mmo.com
, a professional in-game currency store.
Instant Cash
Cash are used for upgrading heroes.
Ways to farm instant cash:
One most common way to earn instant cash is to complete missions or playing PVP battles. You are not only awarded with Gold but you will also receive some raw materials. You can even choose to sell the extra items for some quick Cash. There is no limit for the number of items which you can hold in your inventory, so you can accumulate them and then sell them anytime you wish.