Road to the Show c
ontinues to be arguably the best mode in all of MLB The Show by letting you create player and work your way from small time minor leaguer to MLB superstar. Starting out at AA, you have to move up to AAA and then MLB. We
5mmo.com
put together
a Road to the Show guide to make it easier for your on your way to big leagues
.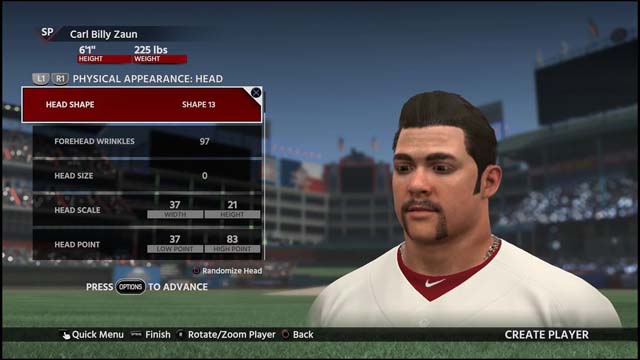 How To Get Called To Big Leagues?
Creating Your Player
When creating your player, you'll have to choose an archetype. For positions players, there are five archetypes to choose from. They include Pure Power, Small Ball, Rock Steady, Mr.Utinity and The Anomaly. Make sure that your desired archetype matches your position of choice when you creating your character.
For pitchers, there are three archetypes for options. They are Flamethrower,Plain Filthy, Control Freak. Usually, Control Freak is prior to Plain Filthy in MLB The Show. However, it doesn't affect much. You can place them according to your own preference.
Picking Up A Team
In MLB The Show, before being drafted by a team, players can either let the game randomly choose to draft them or pick the team they want to be drafted by. Make sure to look for teams that are weaker at the position you want to play as that would help you out from the get go and make yourself worthy of a call up to AAA or the majors in MLB The Show 19.
Performance
Performance is another thing you have to keep an eye on on your way to big leagues. For example, if you are a position player, you need to be regularly getting on base and driving in runs, while also playing solid defense. Doing anything less than this will result in you losing playing time eventually.
Dynamic Challenges
New to the mode in The Show 19 are Dynamic Challenges. The newly integrated challenges brought up at times during RTTS games can also help you advance quicker if you gamble on the higher percentage options and succeed. These challenges can be as simple as getting on base or driving in a run. For example, it may task you to only swing at pitches in the zone and get on base with a Contact swing. Or get a hit in the first three pitches. Generally, the harder the challenge, the more bonus attribute points you'll get. Complete a couple of challenges in a single game and you might just raise a stat category much quicker than usual. It would be helpful to help you get called up to the big leagues.
In a world, you have to keep working hard and impressing the coaches both on the field and off and you will eventually be an every day starter in the majors in MLB The Show 19's Road to the Show. On you way to the big leagues, you can also come to
5mmo.com
for
Cheap MLB The Show 19 Stubs
to accelerate your progression.