A new pack has been leaked for Fortnite which includes an Inferno outfit, pickaxe, wrap and challenges to possibly unlock V-Bucks or more cosmetics.
At moment, no release date has been given for it as of yet, but here's what we know so far according to leaks.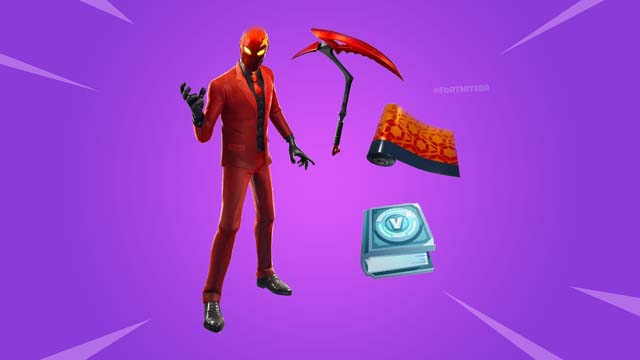 Fortnite Inferno Pack: How To Unlock It?
The new skins were revealed in a recent leak by the Twitter account FortniteBR, who reported the Fortnite Inferno pack files found in the update, along with the matching set of a pickaxe ,wrap and a set of challenges for V-Bucks.
The Inferno is the name of one of the legendary male skin outfits for the game Fortnite Battle Royale. Outfits change the appearance of the player, but do not have any added function or benefit except for aesthetical.
Most important of all, how to unlock the Fortnite Inferno Pack?
This legendary outfit can only be obtained by purchasing Fortnite Battle Royale Inferno Pack with real money. The outfit cannot be obtained otherwise. This pack will be similar to Fallen Love Ranger pack, and the cost might be $20.
In addition, players can complete the matching challenges to earn V-Bucks back after purchasing the bundle using real money instead of V-Bucks. These challenges aren't anything too difficult as they only require you to play the game and complete daily challenges, operating very similar to how the Fallen Love Ranger challenges worked when they were available.
Here's a full list of all the Inferno Challenges:
1 Daily Challenges: 100 V-Bucks
3 Daily Challenges: 200 V-Bucks
5 Daily Challenges: 300 V-Bucks
7 Daily Challenges: 400 V-Bucks
10 Daily Challenges: Crimson Scythe Pickaxe
14 Daily Challenges: Burnmark Wrap
As you can see in the list above, players will have to complete 7 daily challenges total to earn the max amount of V-Bucks back. Completing 10 challenges gets the pickaxe while completing 14 will earn players the wrap. If you are still in need of V-Bucks, why not come to
5mmo.com
for
Cheap Fortnite Top Up V-Bucks
? With a coupon code "
5MMO
", you can enjoy 3% off.
Patch Note V8.40 will go live on April 17.
In addition to Inferno Pack, Epic Games have just announced the release date and time for the v8.40 update in Fortnite Battle Royale. It is confirmed that the v8.40 update in Fortnite will go live on Wednesday, April 17 at 2 AM PT / 5 AM ET / 10 AM GMT. It seems that the new update will bring some major changes to the map. Recently, we've seen that some mysterious digging and excavation sites have appeared near Dusty Divot and Loot Lake area. Maybe we will see more of it then.
In addition, the v8.40 patch should also bring us a brand new item coming to the game, the Epic and Legendary Infantry Rifle, which is described as " Preciison is rewarded with the new Epic and Legendary Variants of the Infantry Rifle".
As with stats of both rarities of the gun, according to the leaked stats, the epic version of the new Infantry Rifle will output 44 damage and have a magazine size of 8 bullets.
The legendary Infantry Rifle will deal 46 damage with the same magazine size and fire rate, but with a slightly quicker reload time.