Most Notable New Features in This Year's MLB The Show 18 Game and Everything you Need to Know
MLB The Show 18
is the latest version of Sony's long-running and highly regarded baseball sim series. And we will tell you all you need to know about the game, especially the new gameplay features. This update is supposed to allow players to across through seasons with all of the most necessary information front and center. Despite MLB The Show 18 releasing in March, there is still little info on what has changed since the 2017 edition of the game.
The minor improvements make a big difference
There aren't a lot of major changes when it comes to gameplay or visuals from last year's game. But, considering the franchise is one of the best simulations on the sports video game market, that's not necessarily a bad thing. Gameplay takes a step forward in fluidity and realism, most notably with the improved ball physics. The flight paths and bounces from batted balls feel more authentic this year, making it a more enjoyable experience to rip liners down the baseline, crush ding dongs into the upper deck or just poke a little blooper over the infielders heads.
Presentation has improved
Matt Vasgersian still has lead commentary duties in The Show, and some of his lines will sound very familiar, but the broadcasting feel as a whole is undeniably better. The cut scenes and replays are enjoyable as well. But the biggest upgrade when it comes to presentation in this year's game might be the menus.
A major gameplay engine tune up is also promised, with pitching, hitting, catching, throwing, and tagging have all reportedly received major development resources this year. Some of those improvements include:
- Dynamic crowds like Judge's Chambers
- Revamped hitting engine with improved physics
- Over 1,000 new gameplay animations
- Expansion of Road to the Show
New Diamond Dynasty Features
SSDS promises it has done a ton to prevent consumers from struggling through a similar situation this year. There are 30 new legends, and the system has been altered to allow the immortal legends ratings to exceed 99 in any category.
Graphics and gameplay have obviously seen their annual bump, with the latter especially seeing some attention thanks to the new tagging system. Managing a gargantuan task year round is seemingly impossible, and it can feel that way given the droves of options to players. It doesn't really stop there, either. Diamond Dynasty is back for those who like their card-collecting modes in sports games and offers new players and collectibles. MLB 18 will apply this system if you import a career mode from last year. Everybody wants to know how to make the most MLB The Show stubs possible. But the most safe and fast way is buy MLB The Show 18 Stubs on
5mmo.com
.
Cheap MLB The Show 18 Stubs
for PS4 are fully stocked here to ensure low price and fast delivery all time. Buy
MLB 18 Stubs for Cheap
now. You will choose an archetype after importing your player, but it won't immediately change your attributes.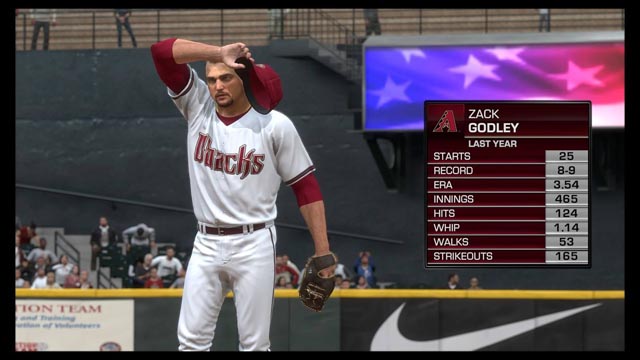 MLB 18 measures your progress down to the individual pitch, delivering what Merka described as immediate dividends within a game. All of this is a risky move for Sony San Diego, especially since Road to the Show is so widely played.
Batting Stance Creator
A major addition to the player customization experience is the brand new
Batting Stance Creator
. All of these adjustments to provide a deeper level of customization and uniqueness to created players. So fine tune as much as you need. This will allow you to choose how your player progresses, while allowing you to get back to playing the game. Every on the field action you make will feed into your player's attributes.
All of these new changes to Road to The Show are just the next steps in our journey to provide the best single player sports gaming experience possible. Outside of those changes to things that more directly affect gameplay, there are also other updates of the game.