NBA 2K19
players rating will be adapted to their recent performance, that's the demand from NBA. Some iconic series players will get extra boost in OVR, but most of gamers will be rated as their ability currently, added with consideration of 30th decline. Basketballers like
Paul Georg
e has his new OVR in NBA 2K19, which goes better than before at 89, thanks to his decent performance.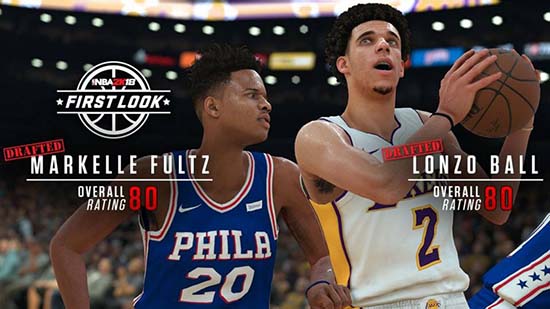 This
Guide for NBA 2K19
gamers focuses on introducing some fastest players but not expensive in the game, for you to establish an usable Small Ball squad. So in this guide you won't find
Russell Westbrook
,
John Wall
, or
Allen Iverson
supernovas etc. The final stats of those players will be shown to gamers when the game released in September.
Lineup
PG – Markelle Fultz – OVR 76 – SPDBL 85
SF – Tyreke Evans – OVR 74 – SPDBL – 84
SG – Louis Williams – OVR 77 – SPDBL – 84
PF – Jabari Parker – OVR 80 – SPDBL – 73
C – Thon Maker – OVR 72 – SPDBL – 68
Markelle Fultz
is an American basketball player in 76ers, drafted in 2017 by Philadelphia in Round 1. He has 1.93m height and 2.06m wingspan. In NBA 2K19, his 76 OVR consists of 69 Inside Scoring, 67 Defending, 85 Athleticism, 80 Playmaking, and 51 Rebounding. So we have confidence he is a qualified fast attacker on pitch. Let him in your squad to ensure a good game.
Tyreke Evans
is a SF, but he also good at attacking. He has 64 Inside Scoring, 67 Defending, 75 Athleticism, 77 Playmaking, and 57 Rebounding in 2K19. Worthy mentioned, he has 88 Standing Layup and Stamina, you need not to worry about the durability of him on the pitch. Now he playing for Indiana Pacers as #12 PG or SG. Price on PS4: 500 Coins. Cheap enough for every NBA 2K19 gamers.
Louis Williams
started his NBA career since 2005, now playing for Los Angeles. Although he is 31 years old, he is still alive and vivid on the pitch. Although enough for most of gamers. He has 71 Inside Scoring, 79 Athleticism, 60 Def, and 74 Playmaking. Rebounding is poor, just 40. It's about time that you had a gold league card.
If you are finding a decent PF in
NBA 2K19 MyTeam
, the best choice for you is Jabari Parker, he is in 80 OVR and 4k MT in Auction House. He has all decent 80 Inside Scoring, 82 Athleticism. But his Rebounding, Defending and Playmaking are lower than his OVR. His 95 Stamina, 91 Standing Layup, and 86 Driving Layup are excellent, those are major advantages of him in NBA 2K19.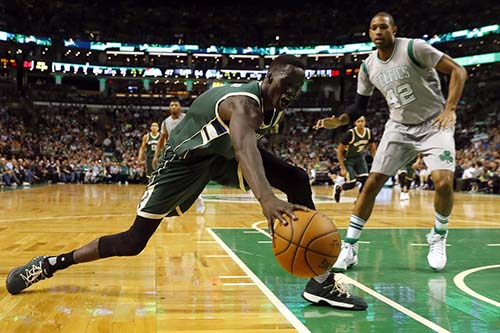 Thon Maker
, you won't miss him, the center of the squad, and the center of this article. He always has smile on face cuz he's 2.16m height and well payment 2.5M USD yearly salary. A young player who drafted in 2016 NBA Draft by Milwaukee Bucks. But this 74 OVR card doesn't expeisive, just 500 coins on PS4 and 650 coins on Xbox One. He's a versatile and balanced player features all 60s rated stats, with a slight advantage at Open Shot 3pt and Stamina(80).
Although all of those five rookies are cheap in
NBA 2K19
, we 5mmo.com still have to recommend the best NBA 2K19 MT store for you. We are the Safe and
Cheap 2K19 MT
& VC store with fastest deliver speed and 24/7 online service. We never cheat our customers, and we've been trading NBA 2K franchise in-game currency for more than five years. We also release NBA 2K19 News and Guides on our site.