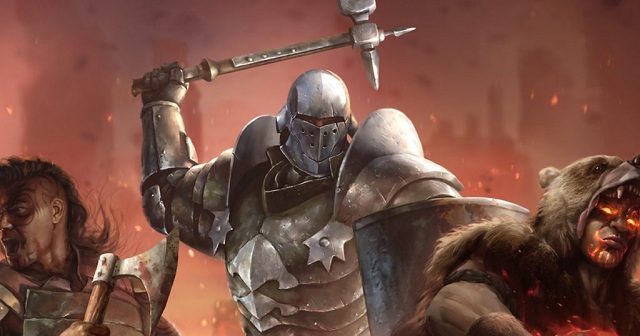 When it comes to Path of Exile, it is considered as a spiritual successor of the critically-acclaimed Diablo series game for players all over the world. It has played an important role in the Action-RPG genre. Due to its complex generated maps, players have more chances to experience in the world of Path of Exile without limit. However, if you want to have a good experience in the game, you need to learn how to build a good Solo Class, it can help you a lot in the long process of playing Path of Exile. You can read this article to know how to build the best Solo Class. However, it is enough for you to prepare some
POE Goods
for your character in Path of Exile in order to survive well in the fierce boss battles.

How to Build the Best Solo Class For Beginners
Summoner builds have always had their allure, both because of the undead army following you, and because of how strong and reliable they are. This holds especially true when thinking about starting a new League with such a build, as they are often quite cheap, to begin with, and scale progressively better once you acquire more currency. Building a Necromancer to summon a plethora of undead friends can be quite fun, and Zombies, Skeletons, and Spectres are great choices because they don't require the otherwise very expensive gear that Carrion Golem builds may need. The Necromancer can also be built in a lot of ways, including Aura-stacking, Minion-stacking, Attribute-stacking (i.e., The Baron), with Minion Instability to let minions die and explode, you name it. It lets you play with your creativity in terms of how you actually want to play it!
Advantages:
It's a very well-tested build that never fails to be effective
It doesn't require particularly expensive or rare gear
It can be built in a lot of ways so that it's never boring to play it again
Tectonic Slam Chieftain
This solo class build has one of Path of Exile's best AOE damage outputs. That's because Tectonic Slam, an AOE skill, creates fissures across a large area, which can easily destroy lower-tier mobs. But as a result, the Tectonic Slam Chieftain build lacks single target damage, which may make a boss fight a little tricky but doable.
If a player pairs Tectonic Slam with Endurance Charges, they'll get explosive results that can reach over 300 million damage. Moreover, players who enjoy AOE-style gameplay will also enjoy the Scion class, one of the most underrated classes in the game.
Advantages:
Powerful AOE damage output
High HP and Defense
Multi-Conversion Divine Ire Trickster
For players who love huge beams of light, explosions, and one-shotting bosses, The Multi-Conversion Divine Ire Trickster is for you!
Your main damage output with this build is the use of Divine Ire. Divine Ire is a spell gem that requires channelling so you must be still to use it. In its default stage, its damage is Physical-based along with 50% of its base damage converted to lightning.
Advantages:
Strong Map Clear using multiple on death explosions
Potential to one-shot every boss in the the game
If you are not familiar with Path of Exile in the beginning, you can try to build one of these solo class in the game. Then, you can use them to experience the world of the game, and learn more things about how to grow up well through exploration and adventures. If you are lack of enough materials for leveling up characters, you can
Buy POE Currency
to purchase them from the shop in the game, and make your characters grow well.