Roblox Best FPS Games Guide: Some Best Shooting Games For Players To Play in 2022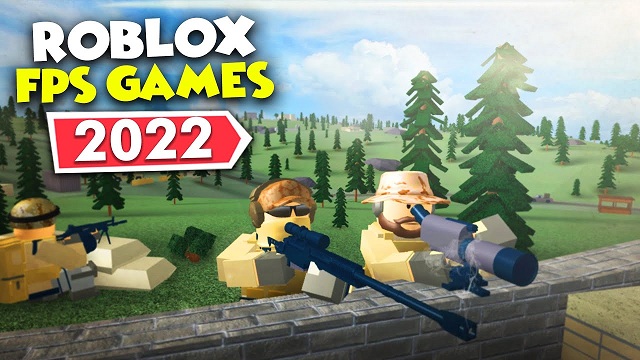 Many players are fond of spending their most of time playing in the world of Roblox, because this game is full of fun and crazy ideas. All of interesting and competitive games are crafted by players and you can get the different experiences compared to the games on the market. There are many good FPS games in the world of Roblox, and you can read this article to know which one is suit for your playstyle. In order to unlock more rare skins for your characters, you can buy
Cheap Roblox Robux
to get them quickly in the game.

Phantom Forces
Phantom Forces has been one of the leading FPS games on Roblox since 2015. Over the past five years, it has received over one billion visits and receives regular updates with new guns and maps.
What makes the game stand out from the rest? Well, it features some very advanced mechanics for a Roblox game, including Bullet Drop, Bullet Velocity, and gun balance that is regularly tweaked. There are five game modes in Phantom Forces: Team Deathmatch, Flare Domination, King of the Hill, Capture the Flag and Kill Confirmed.
Arsenal
Players who have tried their hands at the various gun game modes of Counter-Strike and Fortnite will find Arsenal right up their alley! The object is to get eliminations with a randomly assigned weapon. Once you eliminate a player with a weapon, you will be given a new one. This continues until you reach the golden knife, which you will then need to use to get one final elimination. The first player to get that knife kill will be crowned victorious.
While this is a bit on the cartoony side, it is still an action packed experience. There is a ton of different weapons, so each game will be a bit different whenever you play it. While you may be proficient with some, you will no doubt encounter a couple of guns that are much harder to use. This adds a wrinkle to the standard FPS deathmatch format.
BIG Paintball
BIG Paintball probably takes the crown as the best paintball shooting game in Roblox. Since 2019, it has had almost 800 million visits and close to four million favorites. There are a bunch of different maps, paintball guns, and unlockable cosmetics as you play.
The game also has Killstreaks, like the Nukes from Call of Duty. Different rifles have different abilities, so there is a bit of a grind to get the best gear. Each lobby supports up to 18 players at once.
Bad Business
Bad Business is an intense Roblox shooter game with a prestige system, lots of different weapons that you can build into unique loadouts, and tons of cosmetic items to customize your character.
Bad Business is extremely fast-paced. Running with your knife out makes you go faster but it's the bunny-hopping and quick movement that makes this such a fun game to play. It's very addictive and easily goes close to the top of the list for the best Roblox games with guns.
Frontlines
For those looking to see what ROBLOX can do, there is no better option than Frontlines, as it is the most graphically impressive game on the market. Featuring models that wouldn't look out of place in a popular AAA game, this is a truly impressive test to show off what ROBLOX can handle.
Players who like playing FPS games can try to access all these game modes, and you will not disappointed at all. And if you want to decorate yourself with unique skins, you can
Buy Roblox Robux
to search for your favorite skins in the shop.