Players Call for a First-Person Mode in Fortnite Battle Royale and A Deep Freeze Bundle Will Come Soon
Early in Fortnite:
Save the World
, Fortnite players can switch to
first-person mode
. But many fans always want to see the developer to enable it in
Battle Royale
. The first -person mode surely bring s much different effects in some creative limited-time game modes, while in Fortnite's PvP mode where it requires building in order to be successful and win games, the first-person mode in the game would probably not be very effective. Still, it would be interesting if Epic Games releases it. However, there is no doubt that Epic Games will keep Fortnite Battle Royale in the third-person mode.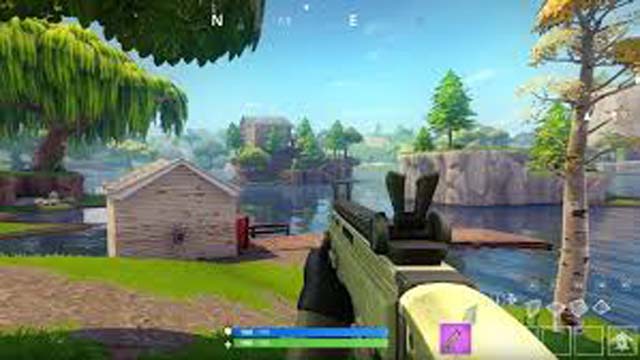 Early in Feberary of this year, Epic Games has released a a concept video for first person mode in Fortnite: Battle Royale. You can check the video below. Fortnite players have long demanded a first-person mode for Epic's popular shooter and now we can see what that might look like. The concept uses 3D imaging software and is not a reflection of actual Fortnite gameplay.The 30-second demo shows a SCAR rifle being fired near Loot Lake on the Battle Royale map. The footage perfectly captures all key buildings, environments, idle animations and UI elements, but we don't get to see the gun actually fire. Limitations aside, the clip has garnered more than 18,000 views since being posted on Sunday, suggesting this is something the Fortnite faithful are hungry for.
Besides, recently, a Fortnite fan known as
Max Box
, uses the game's replay mode, simulate what it would be like if there were an option to shift into first-person perspective in the game.
There are likely loads of Fortnite fans who would enjoy giving a first-person mode for the game a go. Unfortunately, Epic has already gone on record to say that a first-person mode like the one shown above probably won't be coming to Battle Royale anytime soon.
Recently, Epic Games has partnered up with Warner Bros, bringing another exclusive bundle called
Deep Freeze bundle
for Fortnite Battle Royale players that includes a few cosmetic items and V-Bucks. Unfortunately, the bundle is not available yet and This winter-themed bundle will be available for purchase on November 13. The bundle will cost $29.99 and players will be able to buy it through the in-game store as well. Players will be able to buy it physically or digitally, and it is one of the cheapest bundles Epic Games offers. Additionally, the cosmetic items look amazing, so it's definitely a good deal.
The best item that comes in the bundle is the Frostbite skin which looks similar to Havoc outfit which was released in the Twitch Prime back a few months ago. Beside the skin, Fortnite players will also get a matching glider, pickaxe, a back bling and 1,000 V-Bucks. For buying more
Cheap Fortnite Items
, come to
5mmo.com
.
However, if you just start Battle Royale, we recommend starter packs here. Starter Packs are a way to get some V-Bucks and a unique Outfit/Skin for the free-to-play battle royale game.The first starter pack was released in late March and it included the Rogue Agent skin. You can use the code "
5MMO
" for a 3% discount at out website:
5mmo.com
. Additionally, players received an extra back bling and V-Bucks, which was a great deal.The second starter pack was released in June including the Wingman skin, its back bling, and V-Bucks. The thired starter pack also include a rere skin called Ace, a back bling and V-bucks.