PUBG Mobile 0.11.0 beta update
is now live on various PUBG platforms. It brings the much-awaited zombie mode ,
Zombie: Survive Till Dawn
. Now the zombie has already hit the test servers and will soon be playable for all. So read on to find out more about the new zombie mode and how it works in PUBG.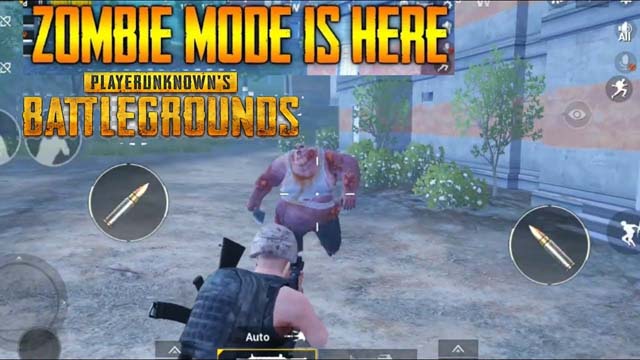 PUBG Mobile's zombie mode, called "Sunset" in the game, comes with its collaboration with the Resident Evil 2 (RE2) remake released back in January 25. As such, the mode is being portrayed as the result of an outbreak of biochemical viruses, a common plot point in the Resident Evil series.
The mode is set in Erangel with the addition of some new locations, including the Raccoon City Police Department, a setting integral to the plot of RE2 and where zombies will spawn from in Sunset.
How The Zombie Mode Work in PUBG

The special event mode consists of 60 players parachuting down to Erangel which is plagued with zombies. Additionally, the new mode only allows squads, so if you're planning to go solo, you'll automatically be paired with three random people. In fact, it is best to work in team as at least one player can watch out for enemies while the others can take care of the zombies.

The aim here is to survive two full nights as it is when the zombie onslaught begins while still eliminating players and rushing inside the safe zone. During the day, zombies will re-spawn at a specific location and will roam around it. If a player gets around 40m close to a zombie, chances are they will come after them. However, as the sun sets, the zombies are out for blood and sense the players around them. They can unlock the door so there's no hiding in those houses either. The only option left here is just to defend yourself till dawn and keep on dealing with these creatures.

To help you kill those scary zombies more easiy, PUBG add new powerful weapons to the mode.They are M134 Minigun and Flamethrower. The M134 Minigun is a rotary machine gun holding 200 shots of 7.62mm bullet in one cartridge and has a heavy rate of fire. Flamethrower is a weapon which is powered by gas bottles that can be collected from the dead zombies. Additionally, there's a new combat knife which serves well during close encounters with zombies during gameplay.

Additionally, by killing those zombies, players will receive bountiful rewards in the game. By the way, you can buy Cheap PUBG Account at 5mmo.com. We offer the cheapest price online and fast delivery. Moreover, every customer can enjoy up to 3% discount by using the code "5MMO" at our website.


How to Join The Zombie Mode in PUBG?

1. From the main menu, select the Custom Match tab along the top navigation bar.
2. Hit the Filter tab to the left, and filter by game mode. In this instance, you'll be searching for "Zombies". This'll make finding a match type you want much easier.
3. Now, filter the results by Public only. This'll make it so you'll only search for games that anyone can join, as opposed to those which require a special password.
4. Flick through the resulting list of servers and keep an eye out for any that aren't completely full. You'll be able to tell by looking at the player count to the right. If possible, it's worth selecting a server in your region for better connectivity.
5. Once you've found a suitable server, hit the join button until you gain entry.
6. Don't be alarmed if it doesn't work straight away. PUBG's still a bit iffy when it comes to loading you into a custom match, especially when many other players will be fighting for the same spots. Be persistent - you'll get there.