To Quickly Rank up 50 in GTA Online, Here Are Some Essential Ways You Should Know
In GTA Online, at the beginning, thousands of brand new players are about to start from zero. As they play the game, the level of variation on offer in GTA Online is absolutely staggering. Besides, as GTA Online's missions, collectibles, and add-ons have been expanded on so many times that it can be difficult for players to just find the right things to do to net the most
experience points and cash
. Luckily we've taken the time to pinpoint some tips on how to gain reputation and level up faster in GTA Online instead of spending your time blindly, so you can catch up to the people who've been logged on since launch day.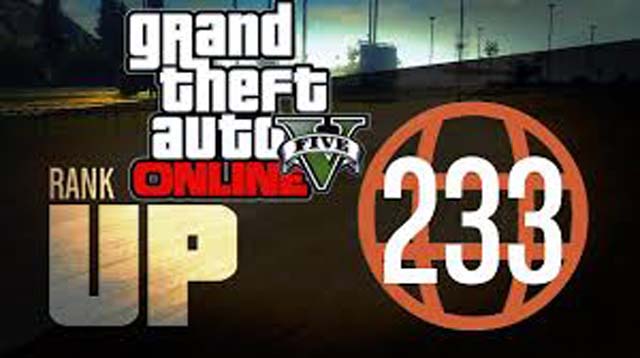 Join a crew
The first thing I would advise you to do after starting the GTA V Online mode is to join a crew. You can either join someone else' crew on Rockstar Social Club or start your very own! The crew in GTA V Online is just like your family which can complete different tasks together. Completing jobs for different people while being a part of your crew will reward you with extra RP; which can be used to level up.
Completing jobs and missions
The easiest (legitimate) way to earn RP and money in GTA Online is by doing missions. Missions are a co-op job-type. Jobs are scattered throughout the world of GTA V Online; along with that, different players will invite you to complete jobs with them to earn RP in large quantity. To get into a mission quickly, bring up your phone, then go to the Quick Job app and ask the phone to find you a mission.
Alternatively, you can press Start, then go to Online to find jobs and missions.. You' ll see the types of jobs and missions listed. This' ll slot you into a random mission based on availability. If you want to rush cash, you can buy
Cheap GTA 5 Money
at our website:
5mmo.com
, a cheap online in-game currency store.
Focus on adversary modes
Adversary modes brought crazy new group vs group scenarios where teams would usually play out classic movie scenes, most of which would involve one group surviving an assault from the other. These missions, that are highlighted by the Tron-inspired Deadline, can net you a ton of reputation since they are classified as longer missions. They can bring in thousands of points, and are just crazy fun to play - you'll need a team though, as they can't be done alone.
Take advantage of double-RP events
Rockstar tends to hold a double-RP event with every DLC, and taking part properly can seriously help you level. The events vary from double-RP on all activities to bonuses on a specific playlist or type of event. As with the Flight School event, the bonus jobs may force you out of your comfort zone, but embrace the challenge and boost your skills as well as your rank. You can use the code "
5MMO
" for a 3% discount at our website:
5mmo.com
to buy coins at the cheapest price online.
Aside from the above mentioned ways, there is a ton of other effective ways to help you rank up quickly in the game. For more ways, you can check the video above.so, don't worry about RP so much. After all, the most important thing is to have fun.