Here come
another holiday week for GTA 5
. During this week, as long as you sign in the game, you can
earn a GTA$750K bonus, along with a subsequent GTA$100K for each additional day from November 20 through November 26th. Play all seven days and get GTA$1.35M
, then treat yourself to the best of what Los Santos merchants have to offer next week once all this bonus cash is deposited in your Maze Bank account. That's all there is to it--no strings attached. So don't miss out this rare chance.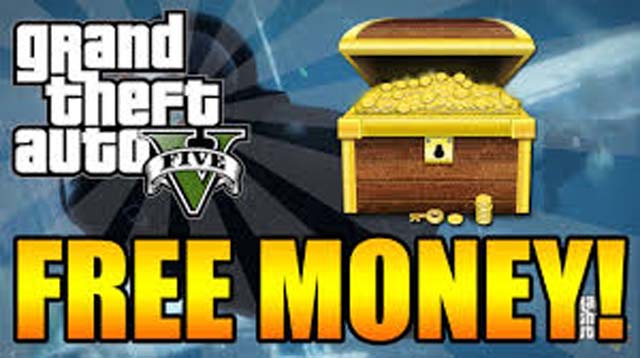 Aside from big free money, a few more bonuses are also available between now and November 26 in the online side of Grand Theft Auto V. For example, play Sumo (Remix) and Running Back (Remix) this week, and you'll earn double GTA$ and RP. You can also earn double GTA$ & RP in all Biker Work & Challenges through November 26. besides, during the same period,if you're looking to push some product across Southern San Andreas, Rockstar games also gives double rewards on Biker Sell Missions. Moreover, all Bodyguards & Associates taking part in Organization activities this week earn twice the pay for sticking by their employers.
As usual, some selected vehicles are also given huge discounts this week. From the lightning-quick Dewbauchee Vagner to the pulsing Nagasaki Shotaro as well as a collection of Super class and motorsport favorites, are offered up to 35% discount this week. So if one of your favorites is on the discount list, for
Cheap
GTA 5 Money
, come to our website:
5mmo.com
, a reliable, cheap online in-game currency store. You can enjoy a 3% discount at our website by using the code "
5MMO
" when buying. Aircraft is also on the discount list. Some of them are up to a 60 discount off, for example, Buckingham Pyro and V-65 Molotok are offered a 60% discount this week. For more airplanes or helicopters on discount, you can check the video below. Once again, if you lack money to buy all of these, come to
5mmo.com
, the cheapest online in-game currency store.
In addition, Rockstar also brings major discounts on major discount on properties, command units and more. Whether you prefer the opulence of an Executive Office or the grease-stained walls of a Biker Clubhouse, an unprecedented variety of Properties, Add-Ons & Renovations are available at a huge discount to indulge your imperial ambition. You can also pick up a Terrorbyte for a steal this week or drench yourself in leather and ink with discounts on Biker Clothing and Tattoos all week long. For more specific details, you can check Rockstar blog. Herein we don't list them one by one.
In addition, to celebrate the national shopping day, Black Friday 2018, from November 24 to 27, Southern San Andreas' best retailers in the gaem are also getting in on the action, offering discounts on a wide range of essentials - from Hangars and Bunkers to the Aquarius Yacht and select Special Vehicles. So don't miss out!