Early in November of 2018, Warframs is just available on Nintendo Switch for free and brings five years worth of content and updates, including the open world Plains of Eidolon and cinematic quests like
The Second Dream and The War Within
. Excitingly, according to the latest update on Switch,
Warframe Venus-themed Fortuna expansion is now also available for all players to play for free on Switch
. Keep on reading for more details.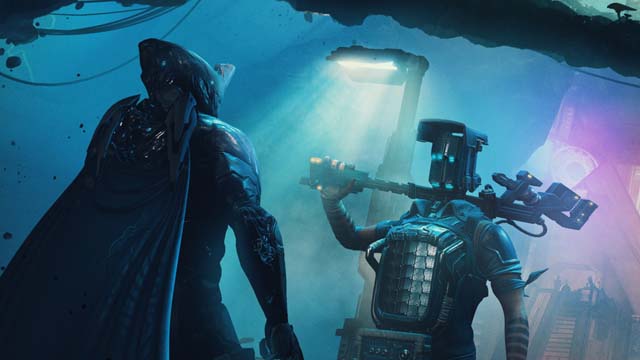 It is a great news for warfream community to see the release of the latest Warframe Venus-themed Fortuna expansion on the Nintendo Switch.Fortuna brings with it a new landscape for you to explore. It is described as a "neon slum beneath the snow." Herein ames will explore the alien landscape of Venus which is described as "an exotic terrain blanketed with Orokin structures, towering mushroom forests, oceanic flora, and endangered native creatures". After gamers receive missions and earn rewards, they will return to the surface for the business end of the game.

So, if you're feeling ready to dive right in, you can check the Fortuna update on Nintendo Switch to see what it would look like. Here are official description from the game's press release:

"In Fortuna, Nintendo Switch players will meet the new Faction Solaris United to kick off this enormous expansion. Whether in the underground hub city of Fortuna or on the surface of the Orb Vallis, players can dive into Solaris United's stories, learn about the plight of The Business, Eudico, Rude Zuud, the crafty Ventkids, and others, and help them rebel against their brutal oppressors. With the new K-Drive Hoverboard, players can blast across the wide open Venusian landscape to pull off grabs, spins, rails and explore the massive, stunning Landscape."

"There is so much to do! Follow the path of the bloody, powerful Garuda Warframe -- who offers a deadly combination of health-based Abilities to wreak havoc on any enemy -- conserve strange, wonderful animals of the Vallis from going extinct, gather resources via mining and fishing, and more. Come visit us on Venus!"
Well, what are you waiting for? Warframe is available to download for free from the Nintendo Switch eShop as we speak. By the way, if you are looking for more Warframe Platinum, come to 5mmo.com, one of top in-game currency store online. Not only so we offer the cheapest price online, but also provide fast delivery. Moreover, with coupon code "5MMO", you'll enjoy additional 3% off.

One other note, Fortuna update on Switch is a remaster update, so it will require a full redownload of Warframe. The update will clear out some older assets and the file size after download will be roughly 13.5 GB, which is only slightly bigger than its current size.

Fortuna launched on PC in November 2018 and on PlayStation 4 and Xbox One just a month later. With its debut on Switch, the console editions of Warframe are one step closer to parity, which Panic Button and Digital Extremes have said will happen in 2019.