WOW Classic TBC Leveling Guide: Best and Fast Way to Level Up via Dungeons, Quests and more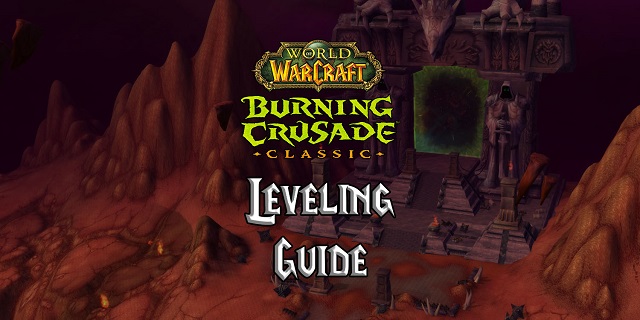 What is the fastest way to level in WoW Classic TBC? Is questing the fastest way to level in WoW TBC Classic? Is dungeon leveling faster than questing Classic TBC? What are the fastest way to level up in Buring Crusade Classic? If you want to find the effictive methods for leveling up quickly, then you are at the right place!
Complete Quests
While it may seem obvious, questing is going to be the main way most players choose to level, especially if you're playing solo. You'll find various quest hubs while you're out in the new Outland zones, so you should work your way through these to rack up that experience. You'll also see more of the story this way, so unless you're racing to get to level 70, questing can help round out the world you're in. It's also worth noting that a boosted character won't have the best gear and are probably a lot weaker than those that have leveled and geared up naturally. As such—and especially if you're going it solo—it might be an idea to quest in high-level Azeroth zones (Winterspring, Eastern Plaguelands, or Silithus) before venturing to Outland.
Dungeons
Dungeons in Burning Crusade Classic are great because they're instanced and designed for groups of five to complete. You won't be competing against anyone else for kills, and you also will earn a ton of experience points and some incredibly powerful loot that you can't get anywhere else. What's more, you can run a dungeon as many times as your group wants, so it's a very efficient way of leveling up. They're also just more fun than questing. Dungeons require communication in order to complete quickly. Bosses each have their own unique strategy to defeat, and I enjoy that challenge a lot more than brainless questing.
The fast TBC Leveling Guide on EU and US Servers
The overall leveling time for Burning Crusade expansion, meaning the playing time from level 60 to level 70 is approximately equal to 60-100 hours. However, knowing the routes and fast-leveling techniques can lower those hours to 40. Overall the TBC Classic leveling will take around 3-5 days to complete for a regular player, and that is on top of 10-15 days of classic leveling if you wish to start a fresh character of a new race. So we are talking about almost a month of leveling to start playing your Blood Elf or Draenei cutie. A month before you can actually enjoy the end-game TBC Classic content. But what if you don't have so much time to spend on the game and still want to enjoy the fun activities, high-level PvP, reading, and dungeons? 5mmo.com has the answer to that. You can opt to get the Burning Crusade Classic Leveling Carry from our professional boosting team.
With our fast TBC powerleveling service we can guarantee:
·top quality level boosting service for TBC Classic;
·only manual XP farming with time-proven safe methods;
·knowledgeable powerleveling team knowing all routes and tricks;
·24/7 customer support during the full time of the boost;
·100% guarantee on order completion.
Just buy cheap
TBC Classic Boosting Service
via 5mmo.com, which will help you save your cost and time!