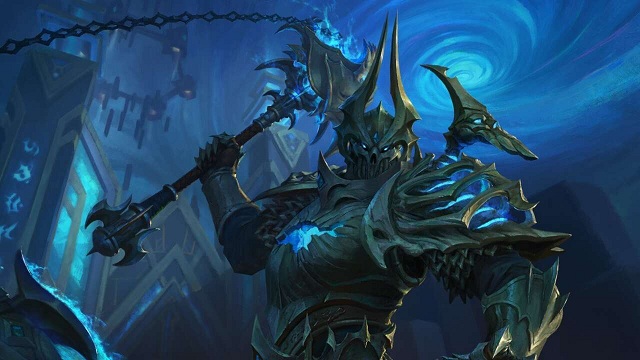 WoW is a classic online game that attracts players from all over the world. The Shadowlands Season 4 is coming to update in WoW. Players are curious about the new update of WoW. They want to know more news about it. You can read this article to know what you are inquired. Players can use
WoW Shadowlands Gold
to collect rare materials for crafting best gear or weapons, which helps characters improve attack in battle.

The Release Date of WoW Shadowlands Season 4
Shadowlands Season 4 will arrive on August 2 (that's August 3 for EU), with Season 3 ending at 10 pm server time the night before the weekly reset for all regions. So if you're still after the Ahead of the Curve or Cutting Edge achievements, you've got a month to get them done.
Features of WoW Shadowlands Season 4
World of Warcraft: Shadowlands is reaching its conclusion, with the game's next expansion, Dragonflight, set to release later this year. Before Shadowlands sails off into the sunset, the expansion has one final season of content left to offer players.
Shadowlands season four will bring about new content in both the PvE and PvP spaces, with a new lineup of Mythic+ dungeons and raids available to play during the season. In opposition to past end-of-expansion seasons, the final season of Shadowlands will scale content from throughout the expansion back up in difficulty, giving players a full experience of everything Shadowlands had to offer across its two-year run.
Season 4 will be different from Season 3 as the development team is testing out some new ideas for it as a way to combat the biannual pre-expansion lull. While PVP players will not see much difference besides some changes in talents, Mythic+ players and raiders will be an integral part of the experiment that may carryover into Dragonflight. For Mythic+ players, the new affix is Shrouded, adding Nathrezim in disguise that must be revealed for a stacking stat bonus. But the bigger change is that Mythic+ will be given a new set of dungeons to run from older expansions instead of the eight from Shadowlands that have been run during the previous seasons. These dungeons are:
Tazavesh: Streets of Wonder
Tazavesh: So'leah's Gambit
Operation Mechagon: Junkyard
Operation Mechagon: Workshop
Return to Karazhan: Lower
Return to Karazhan: Upper
Grimrail Depot (with motion sickness controls now available)
Iron Docks
Fated Raids Rrewards And Gearing Opportunities
Along with this, in Season 4, players will have an opportunity to upgrade any raid items with the help of another novelty you can loot during runs. Killing bosses, you can get specific Cypher depending on difficulty (only Heroic and Mythic available). When you get 20 Cyphers, you can transform them into Creation Impetus, which can improve one of your items.
Interesting that you can get a shard on Mythic difficulty and use it on an LFR item to get a 304/311 ilvl piece of gear. You even can combine this system with Creation Catalyst: get LFR or Normal item, upgrade it with Creation Impetus and transform it into a tier set piece. By the way, Creation Catalyst will remain in Season 4, and you will keep all unused charges from Season 3. It seems a great option because you can still loot class set pieces only in Sepulcher of the First Ones or in the Great Vault.
If players want to prepare well for the upcoming Shadowlands Season 4, you can
Buy WoW Gold
for purchasing latest gear for leveling up characters and complete more quests in WoW Shadowlands Season 4.