Apex Legends New Legend Vantage Guide: The Information of Vantage Legend in Apex Legends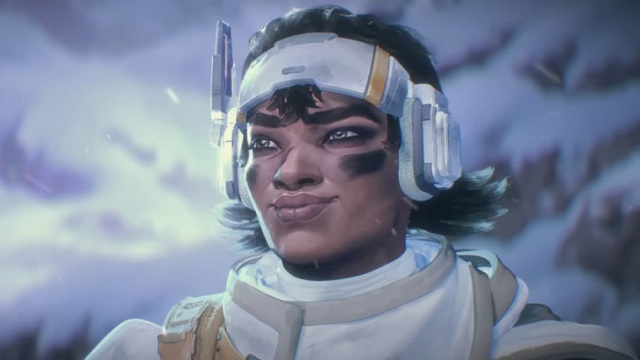 Although there are many different legends for players to play in Apex Legends, the developer expects to introduce the new legend to the game,which attracts new players to experience this fantastic game. There are the news about the new legend Vantage in Apex Legends. You can read this article to know the basic information of this new legend. Player can unlock their desired legends or skins with
Cheap Apex Legends Coins
in the game, the unique skins are decorated with the legends nicely.

What's Vantage in Apex Legends?
Vantage is a skilled sniper and an excellent hunter who grew up in isolation on Pàgos, an icy, deserted planet part of a system known as The Fringe Worlds. The Fringe Worlds are a series of planets that exist on the very edge of the Outlands and are not a part of Syndicate Space. Vantage's unusual upbringing makes her a unique character when it comes to both gameplay and lore.
The Abilities of Vantage in Apex Legends
Passive: Sniper Kit – Tactical info available in ADS unarmed or any long-range scopes (Legend name, shield rarity, team size, and range).
Tactical: Echo Launch – Launch towards your winged companion, Echo. Order Echo by tapping Q. Launch to Echo by holding Q.
Ultimate: Mark to Kill – A custom rifle that scans enemies and boosts damage for Vantage and her squad. Damage doubles for Vantage on successive shots. The team gets a 15% bonus on marked targets.
Vantage has a customized sniper rifle that she can use to mark enemies, which she does by shooting them with the rifle. Once an enemy is marked, they will show up in a scan for Vantage and her team, similar to enemies scanned by Bloodhound, Seer, or Crypto. Vantage and her team get a 15 percent damage boost on marked enemies. Damage from Vantage's rifle also doubles on successive shots that she hits, while the rifle itself deals 20 damage to opponents.
Whatever Vantage's abilities end up being, her sniper proficiency leans towards her being another Offensive Legend. She'll join the ranks of Ash, Bangalore, Fuse, Horizon, Mad Maggie, Mirage, Octane, Revenant, and Wraith as offensive characters, making 10 of the game's 22 characters categorised as Offensive. That's the same number as Defensive and Recon characters combined – and Valkyrie should probably be reclassified to Offensive, let's be honest. I wouldn't exactly call Rampart's Ultimate ability defensive, either. There are just two Support characters, Lifeline and Loba.
The Release Date of Vantage in Season 14 of Apex Legends
It has been officially confirmed by Respawn that Vantage will be the Season 14 Legend arriving on August 9, 2022.
Respawn has promised more information on both Season 14: Hunted and the new hero Vantage prior to the launch of the latest update. Fans can already glean a few potential abilities through what appears to be a scanner device, being proficient with sniper weapons, as well as her companion Echo. Ultimately, the reveal of Vantage aligns with a massive leak that occurred earlier in the year. Nine new Apex Legends characters were revealed which did include now confirmed characters like Newcastle, and Vantage. While there's still a ways to go before the leak can be considered accurate, it certainly seems to be off to a good start.
If players want to experience this new legend vantage in Apex Legends early, you can
Buy Apex Legends Coins
to unlock the legend as soon as possible. You can try to master the abilities of Vantage well in the matches of Apex Legends.