Yu-Gi-Oh Master Duel Game Guide: How to Design A Good Deck For Matches in Master Duel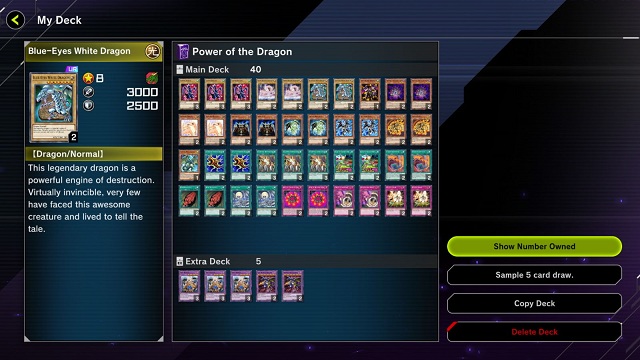 Yu-Gi-Oh Master Duel is one of the most popular competitive card game all over the world. More and more players are happy to compete against other foes in the matches. In order to have a good performance in the game, players should design a good deck for competitive matches. You can learn how to design a good deck from this article. In addition, if players are willing to make different sets of decks, you can buy
YuGiOh Master Duel Gems
to try different kinds of experiments of decks for matches in the game.

How to Design a Good Deck For Matches in Yu-Gi-Oh Master Duel
The Yu Gi Oh Main Deck consists of 60 cards. A deck can only contain 60 cards at a time. As a result, you can make decks with numerous copies of the same card. Having the most cards, though, can make it difficult to draw for the cards you need in combat.
A minimum of 40 cards must be in the main deck. To be playable in any form of a duel, the Main Deck must have at least 40 cards. In most types of duels, having 40 cards in your main deck is also extremely useful, however, adding a handful of more cards is also a smart move.
For the Extra Deck, there are 15 cards. Your Fusion, Link, and Xyz Monster Cards are kept in your Extra Deck. This deck can have a maximum of 15 cards in it, allowing you to summon a decent lineup of cards during a duel.
Yu-Gi-Oh! Master Duel features a crafting system similar to card games like Hearthstone that makes it easy for players to craft the exact cards they need for their deck, allowing players to obtain their favorite cards without having to get lucky pulling them from a pack at random. Players can craft cards by dismantling any cards they don't need in exchange for Craft Points, which they can then use to craft specific cards of the same rarity as the cards they dismantled. Crafting is the easiest way for players to ensure they get to put their favorite cards in their Yu-Gi-Oh! Master Duel deck, and players can earn even more Craft Points by completing missions and leveling up their Duel Pass.
The starter deck is the very first deck that Yu-Gi-Oh! Master Duel gives you. It allows you to start duelling early on with cards that fundamentally work. However, there isn't a clear and obvious foundation from which to build this deck out.
Structure decks, on the other hand, give players the basis of a deck that plays around either a mechanic or an all-powerful monster. These decks are a great framework, but that's exactly what they are - a framework. If you're looking to actually compete against other people in Master Duel's online Ranked mode, all of these decks will need to be supplemented with better cards.
The strength of the Synchro-based Adamancipator deck comes from its excavation abilities. The main gimmick of the deck allows you to reveal cards from the top of your deck and special summon non-Tuner Rock monsters to the field, in turn helping you quickly cycle into powerful Synchro Monsters from a single Adamancipator Tuner.
The core of the deck comes from the trio of main Adamancipator monsters, those being Adamancipator Researcher, Adamancipator Seeker, and Adamancipator Analyzer. Each of these cards have identical effects that allow them to special summon themselves if another Rock monster is on the field, with the once-per-turn effect to excavate the top 5 cards of your deck and Special Summon a non-tuner level 4 or lower Rock monster to the field.
If players want to obtain more good cards for their desired decks in the game, you can
Buy YuGiOh Gem Pack Top Up
to unlock more card packs in YuGiOh Master Duel. The good deck consists of a combination of good cards in the game.