Yu-Gi-Oh Master Duel Game Guide: How to Obtain Exodia Card in Yu-Gi-Oh Master Duel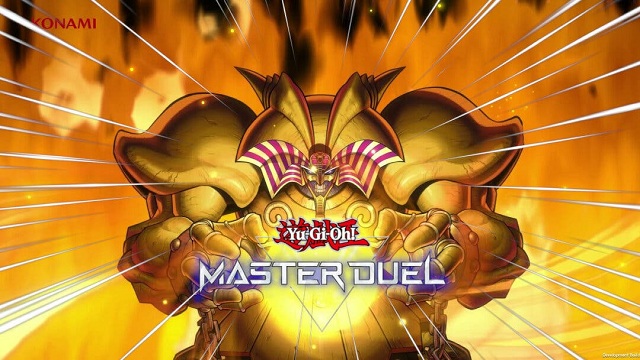 When it comes to Exodia Card, it is known as one of the most famous cards in the Yu-Gi-Oh Master Duel. Players are trying to learn new ways to summon the Forbidden One in the match. And players can win the match by Exodia in Yu-Gi-Oh Master Duel. Players are eager to know how to obtain Exodia Card and design the best deck for an Exodia win. Moreover, in order to get more useful cards in the game, players can buy
YuGiOh Master Duel Gems
to build more good decks for different kinds of foes in the game.

How to Obtain Exodia Card in Yu-Gi-Oh Master Duel
The five cards you will need are:
Exodia the Forbidden One.
Right Arm of the Forbidden One.
Right Leg of the Forbidden One.
Left Arm of the Forbidden One.
Left Leg of the Forbidden One.
You can craft these cards if you have the required Craft Points. You will need 30 Super Rare Craft Points and 120 Normal Craft Points since only the Exodia card is Super Rare and the others are Normal cards. You can also find them in the Master Packs, but the chance of getting them are unpredictable.
For building this deck, you're going to want access to The Great Olds secret pack, which is one of the best ways to claim Exodia. Alternatively, you can craft him, as most of his parts only require normal CP. You are also going to want a selection of LV8 and Destiny HERO cards that are easy to summon, so you can activate more card drawing spells. The ultimate goal of this deck is to use as many drawing cards as possible so that you hold all the pieces of Exodia.
Another option we have is through the gems to obtain the cards, we just have to go to the game store and look for the secret package that has the name of The Great Olds, the cost of each package is 100 gems, it is important that to have our deck with Exodia cards we have many cards that focus on defense, managing to prevent the opponents from ending our life points before we get to use the 5 cards, by blocking the attacks of the enemies, and we have the 5 cards we will have won.
The OTK Exodia deck is surprisingly simple to play. One of the strongest cards in this decklist is Royal Magical Library; each time you cast a spell on this monster, you place a spell counter on this card. After three spell counters are on this card, you can trade them in to draw a card. This is an incredibly powerful effect when paired with this deck's huge amount of card drawing spells.
Use Broken Bamboo Sword and Cursed Bamboo Sword to continuously play your Golden Bamboo Sword spell card, which allows you to draw 2 cards as long as you have a Bamboo Sword equipped to your cards. This will give you easy draw power and allow you to keep stacking spell counters on your Royal Magical Library.
That's going to be the Exodia duelist though. That player can pay 1,000 life points a turn to do one of a few effects - we're going to use it to draw 1 card. This gets paired with Upstart Goblin, which has the duelist draw a card and then give the other player 1,0000 Life Points. That way, the owner of Chicken Game always has fewer Life Points.
If players are eager to get the Exodia card and make the unique Exodia card deck in the game, you can
Buy YuGiOh Gem Pack Top Up
to get more gems to buy them and find the best cards for your deck in YuGiOn Master Duel.