Huge stock of
Soul Worker Dzenai
can always keep the lowest price!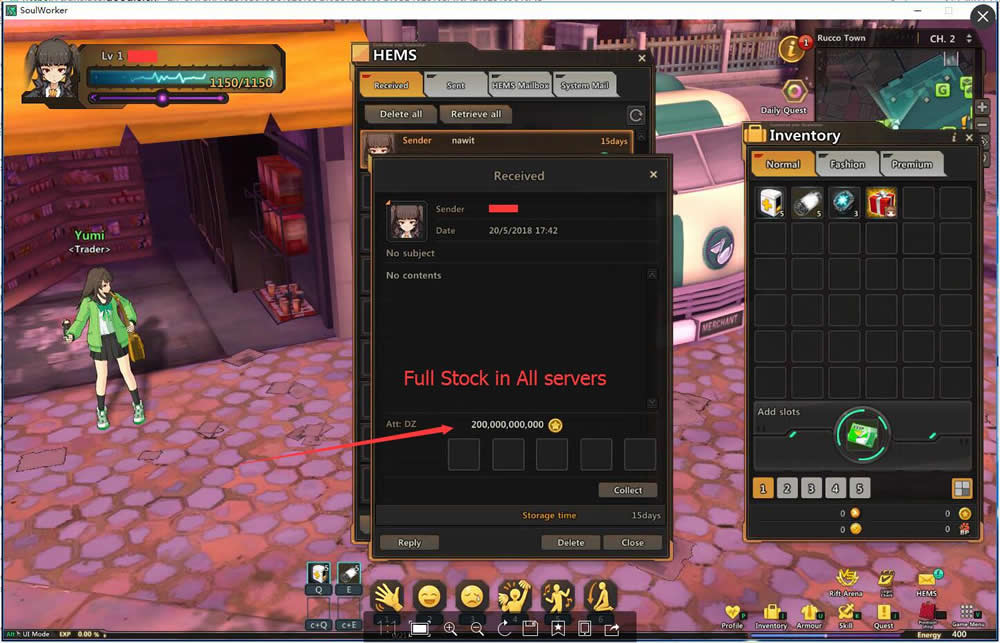 Soul Worker Japanese Anime - Style Online Casual Game
Why we say the Soul Worker is a Japanese Anime online game? Cuz all designations and inner sense of value are all based on the Far East country's humanity and social idea delivered within the quests, weapons design, mobs, bosses, and social system. The background story of Soulworker happened 15 years ago, when the world mysteriously generated an unknown portal that brought numerous alien demons and mobs into our homeland. Human beings were forced to fight for those powerful creatures to protect their living environment, some of lost child be chosen as the savior called SoulWorker in the game. Although been released with Japanese, the game welcomed its English version in 2016, thanks to the ever-increasing appeal of translation and agent in US and EU districts.
5Mmo.com
became the best seller of
Cheap Soul Worker Dzenai
in 2018, when the game is about to release more title updates and expand the server scale in the world further more. It's a both good news for gamers and we sellers. But meantime there are many cheater sneaked in and provide some fake service for gamers that lead to money and account loss we've reported before. Keep following our Soul Worker Guide to get comprehensive news and thread of the game so that you can reach higher level than others. No matter which character or class you played, the Haru Estia, Erwin Arclight, Lily Bloommerchen, Stella Unibell, Jin Seipatsu, and Iris Yuma. Safe
SoulWorker Dzenai for Sale
on 5mmo.com with multi-currency and multi-platform payment choice for gamers to Buy it with Fast Delivery. When the level is getting high, the process will be slower, so quests rewarded exp won't enough for fast leveling. After landing the Steam platform, the overwhelming expanding trend will be even unstoppable.