After Klay Thompson Earned A Diamond Moments Card, Derrick Rose' s 50-Point Game Brings Brand New Card as Well
A few days before, the
Golden State Warriors' Klay Thompson
, as one of the greatest shooters in NBA history set an NBA record for
most three-point field goals
made in a single game. In just 27 minutes of action in a 149-124 blowout win, Thompson scored 52 points on the strength of 14 threes. The shooting display resulted in tons of social media reaction and a new Moments card in NBA 2K19's MyTeam mode. Thompson's newest card–a Diamond–has a 95 overall rating and a 99 open-shot three mark.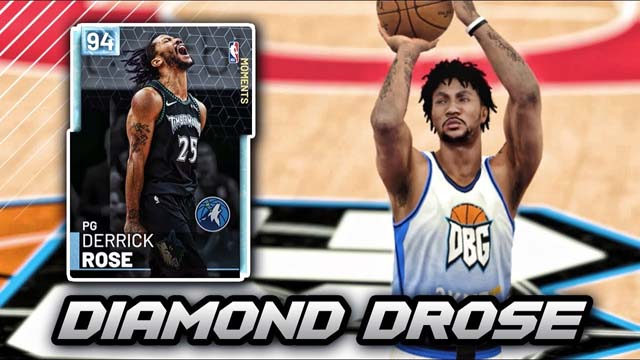 Moreover, another superstar,
Derrick Rose
is also being rewarded with one of the new NBA 2K19 MyTeam Cards, joining a certain Golden State Warriors star' s recent Diamond status. Derrick Rose came through for an impressive scoring output to help the Minnesota Timberwolves. Rose got the start in the game and played 41 minutes. He connected on 19-of-31 field goals including 4-of-7 three-pointers and 8-of-11 free throws. When all was said and done he had 50 points, and also the game-saving block on a three from Utah that would've tied things. All of that brought him a Diamond Moments Card. If you want to unlock this card, you can come to
5mmo.com
for
Cheap NBA 2K19 MT Coins
.
Cards in NBA 2K19 MyTeam
If you' ve ever played the NBA 2k19 MyTeam mode, then you know how important the card is in the game. With strong players and powerful supporting cards, it can come down to a little bit of luck, as well as some hard grinding, to get the cards that you want. However, once you get them, you'll become the strongest team in the league. Each card comes with a different color scheme, just as in the old games. These colors indicate different tiers of players, and how strong they are. The higher the card color in the ranking, the better they are, but also how much harder they are to acquire.
There are three tiers of cards in MyTeam and each tier including different color cards indicating different overall ratings of players. Those three tiers include Gold Tier, Above The Average Tier and Budget Player Tier. With overall scores ranging between 90-99, those cards are divided into three color sets of cards including Galaxy Opal (99 Rating Only), Pink Diamond (97-98 Ratings),Diamond (93-94 Ratings), and Amethyst (90-92 Ratings) in the Gold tier cards. Of course the gold tier are considered the top of the top. Any cards that you receive of this rarity are for sure going to be key players that were at their prime, meaning they will be able to offer the maximum amount of attribute totals for your players. If you receive a card from these sets of tiers, then you will be well on your way to crushing the competition. By the way, you can buy
Cheap NBA 2K19 MT Coins
from our website:
5mmo.com
to unlock such cards. Besides, you can use the code "
5MMO
" for a 3% discount at our website.
The Above Average cards have three tiers which tend to have decent players to use as the glue to hold teams together. Not really overpowered, but not super weak in any roles, these will generally hold the 80-89 overall rating. There are also three sets of cards including Ruby (87-89 Ratings), Sapphire (84-86 Ratings), and Emerald (80-83 Ratings) in this tier. At last, comes the Budget player card, the bottom of the pack. Their overall ratings tend to only be in the 79 and below. The card of this tier can be classified into three sets: Gold (75-79 Ratings), Silver (70-74 Ratings), and Bronze (69 and below Ratings).