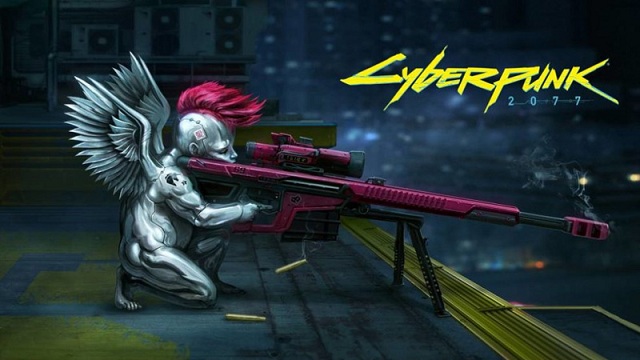 When players are playing Cyberpunk 2077, they will find there are many kinds of weapons in the game. After choosing the suitable weapon, they start to complete quests with it. While, with the improved difficulty of quests, players have to upgrade their weapons in order to defeat more hard enemies. Do you want to know how to upgrade your weapons in Cyberpunk 2077? You can read this article for guidance. Players can get
Cheap Cyberpunk 2077 Accounts
at 5mmo.com and start your Night City adventure.
In the initial stages, upgrading weapons is not the top priority of players as the enemies are easily dealt with. But when the level of a player increases and he/she progresses, upgrading weapons becomes a top priority. There are a lot of things that are needed to be considered when upgrading a weapon. For example, applying the right foregrip, right muzzle, etc. to increase stability and damage output. Make sure to understand your needs accurately and upgrade the weapons accordingly.
How to Upgrade Weapons in Cyberpunk 2077?
There is no denying the fact players can add mods to their weapons to get an edge, but they can only do so much. Eventually, players will need to upgrade their weapons to keep up with the enemies they face in Night City.
It is worth noting upgrading weapons in Cyberpunk 2077 is not straightforward, and it is preferable players start using this mechanic as soon as they start the game. To upgrade weapons in Cyberpunk 2077, follow these simple steps:
Access the Game Menu
Select Crafting, and then Upgrades.
Select a Weapon to upgrade.
Players will be given a preview of the weapon with new stats, including information like Attack per Second, Damage, DPS, etc.
Ensure the required Components are available to upgrade the weapon. The Components required for the upgrade appear to the left of the player's stats.
Crafting Menu
You can upgrade any weapon of your selection in your Crafting menu. In your Inventory, you can open the Crafting and Upgrades tab. Here, all the weapons that you have on your person are shown. The weapons that you may have stashed in your vehicle or any storage are NOT shown here, so you have to get them in your inventory if you want to upgrade them.
From the Upgrades menu, select whatever weapon you want to upgrade, and you will be shown the changes in the weapon stats if you go through with the upgradation. Mostly, your DPS and damage increases, and Attacks per Second also increase for some melee and automatic weapons.
For upgrading your weapon, you need to have the required resources in your inventory. The resources required to upgrade your selected weapon are shown to the left of your stats. You will see both which and how many resources you need, and how many of those you have in your inventory.
Rarity
Crafting Spec's color indicates the rarity of the item you are crafting. Common and Uncommon items can be crafted from the start of the game. To craft Rare items, you'll need the True Craftsman perk, for Epic items - the Grease Monkey perk, and for Legendary items the Edgerunner Artisan perk.
Components
Components can be looted, bought from vendors or obtained by disassembling items of the corresponding rarity (e.g. Epic Components for disassembling Epic items).
If players want to upgrade your weapons in Cyberpunk 2077, you can follow the guidance and craft the powerful weapons for your character, which help you beat more enemies in the quest. Players can
Buy Cyberpunk 2077 Accounts
to experience this fantastic game and start your adventure in the game.