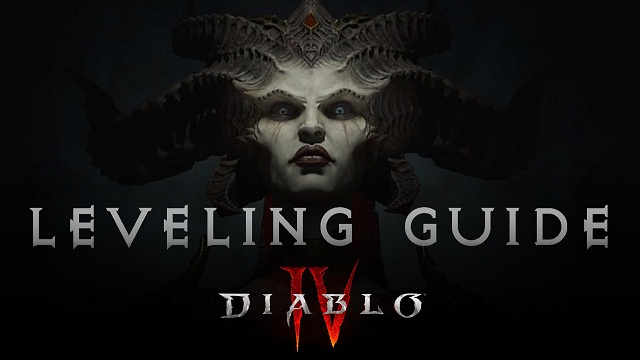 As more and more players are joining in the adventure of Diablo 4, they created their characters and start the main storyline in the game. In order to explore endgame contents, their characters have to reach high levels standard. So, do you want to know how to level up characters fast in Diablo IV? Players can use
Cheap D4 Gold
to get good weapons or armors for characters in the market.
How to Level Up Characters Fast in Diablo 4
Kill More Enemies for XP
Every enemy you slay in Diablo 4 grants you XP, it's as simple as that. So if you're just out and about in the Sanctuary strolling through a mountain, take care of any wolves, skeletons, or any other foe you come across as every little helps! Of course, there will be times when you ignore enemies or rush past them on your horse, but always bear in mind you'll need to slay demons if you're to grow in power.
It also pays to take part in the random World Events you find scattered around Sanctuary. These are usually identifiable by a red circle on the map and often involve slaying a bunch of enemies or some other task. Such events provide some high-level gear as a reward, not to mention a boatload of XP!
Play Multiplayer
One of the absolute best ways to level up faster in Diablo 4 is to hop into some multiplayer. If you have friends playing it's super easy to join up with them and play together. Everything scales to individual levels so you don't need to worry about being underpowered or overpowered when playing with others, which is really great. If you don't have any friends on Diablo 4, you could try to join a clan. There are thousands of clans you can request membership to and they're likely stacked with lots of active members happy to play in a party with you.
The reason multiplayer is so good for gaining levels is that you get a generous bonus experience buff while in a party, without the content scaling too much in difficulty with more players. Plus there is no XP range restricting you as long as you are in the same region as your party members. This means you can spread out killing and completing things without missing out on any XP, as everyone in the party gains the XP from every kill. This makes it incredibly efficient, and when grouped up together you're able to kill things and get through content much, much faster than solo.
Keep Completing Main and Side Quests for XP Rewards
As well as progressing the story, you'll receive some nice XP rewards from completing any quests you take on. Diablo 4 does a pretty good job of keeping you at the level you need to be at for the story, so just by completing each main quest, your levels will go up pretty quickly, especially at lower levels.
But that doesn't mean you should just stick to main quests. Everywhere you go, you'll find NPCs offering a range of side quests, each with their own rewards on offer. Taking them on will also give you the chance to nab yourself some great loot along the way, making them great ways to level up and get some new items along the way. Some side-quests even link in with our next method.
Clear More Strongholds
Strongholds are areas of the map that enemies take over. Once you clear them, you'll unlock new areas and get a ton of experience. There are many strongholds in Diablo 4. Furthermore. Each stronghold is worth 100 Renown, which is significantly more than other activities.
Raise up the Diablo 4 World Tiers
If you really want to increase your earned experience, then you're going to need to raise up through the Diablo 4 World Tiers. This can be altered from the Character Select Screen or the World Tier Statue in Kyovashad, and you'll have two options between levels 1-50: Adventurer (standard difficulty) and Veteran (hard difficulty). Truth be told, with one of the best Diablo 4 builds it isn't all that more challenging, but the 20% experience gain you see between the two is essential.
Players can follow these steps to earn more XP in the process of exploring in Diablo 4. And in order to kill high level bosses, you can
Buy Diablo 4 Gold
to find good gears or weapons for characters in the trade market.