Fortnite Chapter 4 Weapon Guide: Where to Find Ex-Caliber Rifle in Fortnite Chapter 4 Season 1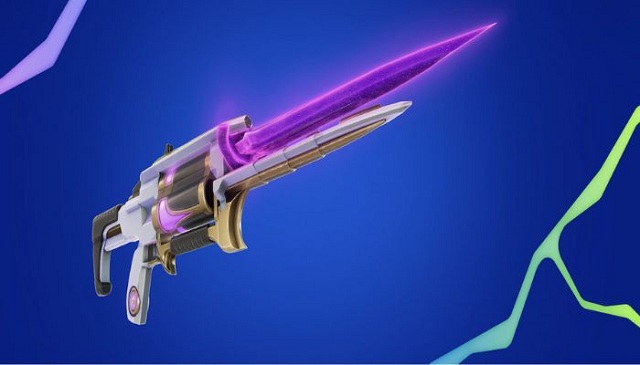 With the release of Fortnite Chapter 4 Season, there are a lot of new things introduced in the world of Fortnite. Many players are curious about he new weapons in the game. One of the latest weapons is Ex-Caliber Rifle. Players are impressed about its appearance and function. And they wonder where to find this great weapon in Fortnite. If you are also interested in this new weapon, you can read this article and know how to get it in Fortnite. Players can use
Cheap Fortnite V-BUCKS
to unlock more new skins or items for characters in Fortnite game-shop easily.
The Ex-Caliber Rifle in Fortnite Chapter 4 Season 1
The mythical weapon named Ex-Caliber. This new Assualt Rifle hybrid shoots out little exploding projectiles that, when hitting an opponent, will deal extra explosion damage over time to them and whoever is around them.
In addition, the Ex-Caliber is a powerful rifle that packs a serious punch. It has a high damage output and a fast fire rate, making it ideal for taking down targets quickly. However, its magazine size is relatively small, so you'll need to make every shot count. The reload time is also rather long, so you'll need patience when filling. The Ex-Caliber is an excellent choice for a powerful rifle with a high-damage output. However, its small magazine size and long reload time mean you'll need to be careful when using it.
Where to Find Ex-Caliber Rifle in Fortnite
The Ex-Caliber can be discovered as ground loot or inside of chests. Although this will require some luck, the best odds of finding an Ex-Caliber is by searching inside of Oathbound Chests. These are the latest chapter's version of legendary chests, as they include everything from top-tier weapons to valuable healing supplies. That said, Oathbound Chests are fairly limited, as they only spawn within the game's medieval POIs, such as The Citadel and Breakwater Bay.
Similar to other weapons, the Ex-Caliber Rifle spawns on the ground as the normal loot in Fortnite Chapter 4 Season 1. Players can also find it inside the chests and supply drops. Apart from this, players can obtain its rarest variant by defeating the Ageless Champion boss at the citadel.
Since it has multiple spawn locations across the island, finding an Ex Caliber Rifle is not a daunting task. So drop onto a random location on the island and grab the weapon from the ground, Chests, and Supply Drops.
This weapon, alongside new entries like the Shockwave Hammer, is bound to shake up the scene a little bit and make battles more interesting than ever. No matter if you have indulged in the new collaboration skins for The Witcher and Doom, or plan on holding out for Deku to make his way into the fray, there is a lot to get excited for with the newest chapter in this colorful battle royale title.
If players are still looking for ways to find this new and powerful weapon in Fortnite, you can experiment this guidance in the game. The Mythic Ex-Caliber Rifle is not easy to get, you have to pay more attention to complete the quests and get it by luck. There are also new skins or cosmetics for players to choose in Fortnite. You can
Buy Fortnite V-BUCKS
to unlock the battle pass and earn more good items by completing weekly quests.