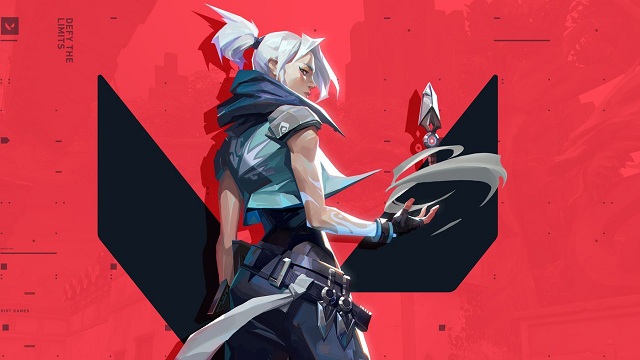 Valorant is a really good FPS game for players to play on the internet. There are various agents and different maps in the game. Players should control their agents and cooperate with their teammates to win the matches. If you want to win more matches in Valorant, you had better learn some essential tips about how to play well in the game. We are going to list several essential tips about playing Valorant in this article. Players can buy
Valorant Gift Card
to get their desired items in the game-shop easily and make their agents attractive in the matches.
Several Tips for Players to Play Well in Valorant Matches
You need avoid shooting when moving
It may appear like you need to shoot at every moment during the game, even when on the move. Please note that this is inadvisable. Why can't you move and shoot? Think about it logically. Moving and shooting at the same time will affect how you aim. In most cases, you won't be able to shoot straight. So, it's best to avoid running or walking while shooting.
However, it doesn't mean that you stand in one position. Follow the step, stop, shoot rhythm. Besides, you need to avoid fighting at the wrong times. Learn to release pressure off your controller and enable the movement penalty in the settings. The purpose of the movement penalty is to provide feedback when the aim has been disrupted.
You need find suitable agents to start the game
Agents are broken down into four categories: Controller, Duelist, Initiator, and Sentinel. Focusing on only two of these roles can make the Agent selection more streamlined and improve your contribution to the team. Controllers block enemy vision with smoke bombs and walls. Duelists focus on doing damage and clearing new areas. Initiators scout ahead and use flash bombs to start a fight. Sentinels, meanwhile, are defensive specialists, guarding the flank with alarms and slowing abilities.
Patient players should stick with Controllers and Sentinels, as they hang back and are usually following the leader (Brimstone, Killjoy, and Sage are good starters). More aggressive players should play Duelists and Initiators, the Agents who are usually first through the door (Jett, Reyna, and Sova are recommended).
You need pay attention to your opponent's ability
Keeping track of your opponent's ability is a great way to read their moves in the game. It can also help you know when to initiate fights with your enemy and whether you'll have an advantage over them or not.
For example, suppose you're in a 1v1 with an enemy Pheonix who's taking cover around a corner, and you know he's used both his flashes in the game. In that case, you can charge at him with confidence, knowing he can't blind you mid-way. Similarly, if you're playing Kayo, you can save your ultimate and only use it to nullify Chamber or Neon's ult against you, which renders them useless, especially if it's their save round.
You need take care of crosshair tricks when shooting
You'll struggle a lot if you take your crosshair's position for granted. As a reminder, you must always keep your crosshair at head level to hit targets easily. Allowing your crosshair to be on the ground or in the sky will require more movement to get it on a target.
Also, you should equally believe that your enemy knows this tip – never assume you're the smartest. As such, go prone when you encounter open face-to-face combat with an enemy. Furthermore, alternate between standing and crouching to make yourself a hard target.
Players who are fond of playing Valorant should learn from these essential tips, which will enhance your understanding of Valorant and win more matches later. And you will also get more good tips in the process of matching. So, you should keeping matching and growing fast as the same time. If you want to unlock more agents in Valorant, you can
Buy Valorant Gift Card
to exchange equal coins in the game and unlock desired agents in turn.