Rainbow Six Siege Guide: How to Improve Your Performance in Rainbow Six Siege Matches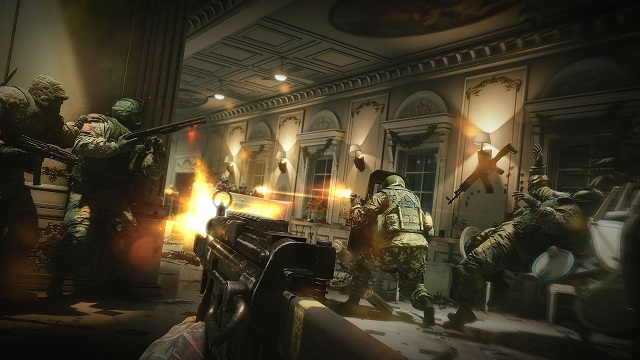 Rainbow Six Siege is one of the most popular shooting games on the internet, which attracts millions of players to play. There are different agents and maps for players to experience and fight against each other. However, it is not easy for players to win matches in Rainbow Six Siege. If you want to improve your performance in the game, you have to learn some improved skills in the process of matching. Players can use
Cheap R6 Credits
to unlock more good skins for weapons or characters and experience them in the matches.
How to Improve Performance in Rainbow Six Siege Matches
Pay Attention to the Movement and Keep Attacking
Siege makes use of a special sound propagation system that aims to give realistic sounds throughout the battlefield as possible. Moreover, sound in Siege "realistically" travels by bouncing off objects and through open spaces. For casual players, this sound element gives Siege a realistic appeal. However, pros can use this to deduce enemy movement.
For instance, breakable barriers such as doorways and windows can make sound travel easier in adjacent rooms. Players encountering empty rooms should break windows so they can hear enemy footsteps easier. Likewise, players with drones should avoid jumping a lot as their drone makes noise during these actions.
Learn to Communicate with Teammates
If you're used to playing games where you team up in squads of 3, then you'll need to step out of that zone in Rainbow six Siege. The game is designed to be balanced when played in teams of 5. There'll always be thousands of people playing the game at any given time, so getting enough members in your team shouldn't be a problem.
Getting on a team is just a smaller part of the puzzle. What's more important is how well you fit into your team. The in-game chat makes it possible for you to communicate vital information with other team members. More importantly, make sure that any information you're sending to any teammate is accurate.
Take Care of Your Range in Matches
As an attacker, you will be moving towards the bomb sites carefully while avoiding any traps left for you by the defending team. You will need to pick enemies off from a distance, if at all possible, and therefore scoped weapons that hit at long range are best. For defenders the opposite is true — the attackers need to come to you, and therefore you can lure them into range for a quick shotgun blast or an SMG burst.
Master the Pre-fire Skill Well
A common technique when firing from cover is to aim down sights before popping out, strafe out of cover, fire a burst, and strafe back into cover. This minimizes the amount of time you are exposed. To boost your chances of success, pre-fire your weapon. This means firing before you leave cover so you are already firing when you are uncovered. Not only does this get the bullets out faster, but it will also eradicate any advantage the opponent may have due to network lag. It sounds simple, but this one trick can really boost your chances in a gun battle.
Use the Drones and Cameras More
The Drones and Cameras are your eyes and ears on the ground other than your teammates. Drones and Cameras can be used to tagging enemies and making your teammates aware of certain traps and ambushes are vital.
Generally, Attackers have access to drones and Defenders have access to Cameras. Although some operators can access both of them with their gadgets. Plus, they still work when you're dead and as such, you can even help your teammates then too.
Although it is not easy for players to win matches in Rainbow Six Siege, you can still learn a lot from these good tips in the process of matching. If you can master these tips well, you will make good performance in the matches and lead your team to victory in the end. In addition, you can
Buy Rainbow Six Credits
to unlock more various characters in the game and try to master them well for matches.