Rainbow Six Siege New Operator Solis Guide: How to Play Solis Well in Rainbow Six Siege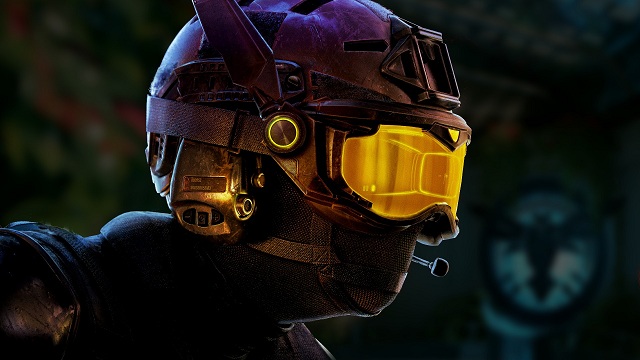 Rainbow Sis Siege is one of the most popular tactical first-person shooter games on the internet, which attracts many players to join in the matches. There are various operators for players to select in the game. And a new operator called Solis has been introduced in Rainbow Six Siege. Do you want to know how to play Solis well in the game? You can read this article and find out the guidance. Players can use
Cheap R6 Credits
to get more good skins or items for characters in the latest season.
Operator Solis in Rainbow Six Siege
Defender Solis, the Colombian character has a SPECI-IO Electro-Sensor gadget that detects attacker drones and devices. Solis also has special gloves that interact with the gadget overlay, allowing her to trigger a cluster scan for enemy tech.
How to Play Operator Solis Well in Rainbow Six Siege
The main role of Solis is to provide her team with valuable intel about enemy positions. Her SPEC-IO Electro-Sensor Helmet also provides information about electronic devices that may be hidden from other players. For example, enemy Attackers may place Claymores (a staple piece of equipment for Grim players) around corners, but with Solis SPEC-IO Electro-Sensor Helmet, she'll be able to notice and disable it before any harm is done.
While this ability will likely be very strong, one drawback of it is that Solis must put away her gun in order to scan her surrounding environment - leaving her particularly vulnerable to any unseen advances from some of the strongest attackers in Rainbow Six Siege.
Solis can also be used proactively, teaming up with another roamer to hunt down attackers who are inside the building and using their gadgets to gain further intel. This is especially helpful against trapper-style attackers, including Nomad, anyone with claymores, and even intel-gatherers like Jackal. IQ players will still have the edge in a 1v1 though, as Solis cannot equip a weapon while using her gadget.
Solis is a very good operator. Solis is expected to play from the comfort of the site, gathering information and helping defenders at performing their jobs. She can roam, too, and has a good kit for it.
Her SPEC-IO Electro Sensor is a game changer. She can spot gadgets before they are placed, giving the upper hand to defenders. Her having the power of seeing how an attacker plants the defuser makes Solis some kind of combination of Pulse and Warden. She will be very useful in canceling planting animations in places like Bank's Basement, Villa's Games Room, and many others. She could even be used to cancel plants from below using her glasses.
Speaking of weapons, Solis has an "adaptable" loadout that's suitable for mid to close-range combat. Her primary weapons include the P90 SMG and ITA12L shotgun, while her secondary gun is the SMG-11. As for gadgets, Solis can choose from either a bulletproof camera or an impact grenade.
If players want too play operator Solis well in Rainbow Six Siege, you had better figure out her role in the team and cooperate with teammates in matches. You can consider the guidance to familiar with her skills and abilities. You can master the key of Solis through practice. Players can
Buy Rainbow Six Siege Credits
to unlock the new operator Solis and try to win more matches in Rainbow Six Siege.