Genshin Impact Genius Invokation TCG Guide: Everything You Need Know about the Card Game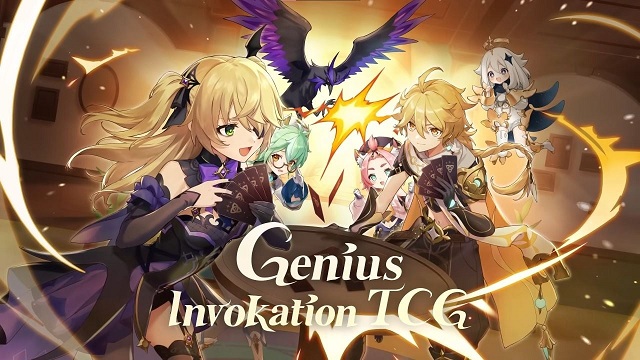 Genshin Impact 3.3 version has been released. Players will find that there are new content and characters introduced into the game. Besides these new contents, Genshin Impact brings a new card game mode for players in the 3.3 version. It is a really interesting card game mode for players who are fond of Genshin Impact characters. If you are also interested in this new card game mode in Genshin Impact, you can read this article and know the exact information about it. Players can get
Cheap Genshin Impact Crystals
to gather more leveling materials for characters in the latest version.
What's the Genius Invokation TCG in Genshin Impact 3.3 Version?
Genius Invokation TCG is an original card game that became playable in Genshin Impact 3.3 version. After breezing through the story tutorial, players are given a starter deck and told to wreak havoc upon the NPCs in the sleepy town of Mondstadt. You can even challenge some of your favorite characters like Diluc or Ganyu to matches. Soon, you will find that you are compulsively zipping through the city streets and harassing the poor citizenry for yet another card battle. But if you saw what kind of cards they dropped upon defeat, you'd be doing it too.
How to Unlock the Genius Invokation TCG Mode in Genshin Impact
As with most new gameplay features, the Genshin Impact card game has a minimum adventure rank requirement and introduction quest. The quest, called "Come Try Genius Invokation TCG!," automatically pops up in your journal if you meet the following requirements:
1.You have an adventure rank of 32 or higher.
2.You've completed the Archon Quest Prologue, Act III, Song of the Dragon and Freedom.
How the Genius Invokation TCG Works in Genshin Impact
The game begins with rolling elemental dices that will act as energy for you to consume, depending on the character card you have active, they will consume different energies. The process of dice rolling will happen at every start of your turn. These elemental dices can also be used to switch characters, use equipment cards, event cards, or support cards.
Characters will also have an appearance in this game with Keqing, Ayaka, Collei, and more having their own character cards for the players to use. There will also be action cards as well as monster cards for the players to use that will trigger effects that will damage, buff, or have some other kind of utility that will help you win the game. This game also incorporates Genshin Impact's elemental reactions which means that your decks should have synergy on which elemental reactions you want to utilize to win the game.
How to Play With Friends in Genius Invokation TCG
1.Teleport to Cat's Tail tavern in Mondstadt. Head to the invitation board near the counter, the one with the photo of two cats playing together.
2. Select "Co-Op Match". Pick "Invite Teammate" to send an invitation to any of the players on your friends list. Upon reaching level 4, you will unlock matchmaking, which will allow you to play against a random traveler.

Note that there will be a time limit for performing actions in either co-op or matchmaking mode in each phase of the duel.
Genius Invokation TCG is an interesting card game for players to play in Genshin Impact. You can read this article and learn from the basic information about this new game mode. Then, you can join in the card game and play with your friends happily. In addition, if you want to unlock the latest characters in Genshin Impact 3.3, you can
Buy Genshin Impact Genesis Crystals
to get them from the character banners quickly. Then, you can build the new team to explore various quests.