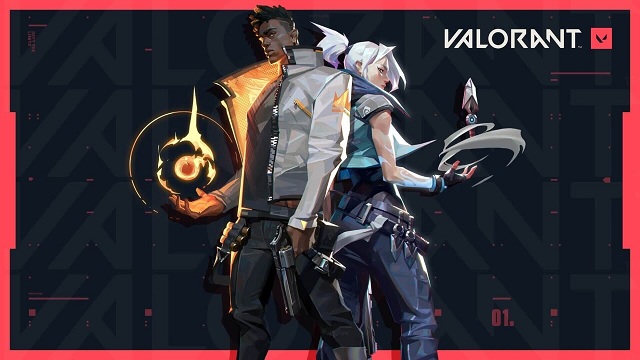 Valorant is a competitive and challenging FPS game, which attracts various players to join in. They are willing to play many matches and eager to climb up to the high rank board. While, the way to reach high rank is not easy. If you want to win more rank matches in Valorant, you should know some essential and useful tips in advance. We are going to list some in this article. Players can get
Cheap Valorant Gift Card
and unlock the latest skins for your best agents in the game.
Tips about How to Improve Your Rank Level Fast in Valorant
Choose the Right Mode for Rank Matches
If you are a lower rank, getting some friends together, e.g Bronze, Silver or Gold, then getting some friends of a similar level and queueing together should improve your win rate. Take note though, you will be going up against similar size stacks, who are usually more coordinated than any random five players.
If you are a pure-fragger, regularly topping the leaderboards, then solo queueing could be the way to go. Those less coordinated teams we spoke of, can be easy pickings and you could quickly climb the ranks by playing a selfish game.
Improve Your Aim in Matches
To win games and get a better overall rank in Valorant than other people, you must have good aim. Even though there are agents with their own skills, they are there to make it easier for you to win gunfights with the Vandal or Phantom by using your aim. Before a competitive match, you can practice your aim on the practice range and in the death match.
You could also use an aim trainer like Aim Lab, but it's best to just use what the game gives you. Your aim will determine how well you do in games, so be as ready as possible if you want to move up in Valorant quickly.
Choose the Right Agent for Rank Match
Not all agents are cut out for brutal ranked games. The key to top fragging in competitive is picking a self-sufficient agent. A passive agent won't always help you bag those needed kills, so you may want to find a duelist that suits your playstyle. Run duelists like Reyna and Jett in competitive games for quick wins.
If duelists aren't up your alley, try Neon to take down your opponents. She's best suited to run on the latest map, Pearl. Her low learning curve is also a plus, and she's hard for enemy players to catch.
Build a Solid Team with Friends
Building a team involves selecting players you want to enjoy the game alongside. Playing with friends or people you have a good rapport with is a great way to start. It makes communication easier and the game enjoyable. However, you don't always have to build a team of friends initially. Instead, you can find teammates from the game among gamers who enjoy the game as you do and build rapport from there. You should also consider the agents your teammates have and select teammates with diverse agents.
Take Care of Your Economy in Matches
The purchasing system used by Valorant at the start of every round plays a crucial role in managing the economy. You will expect a few things as you progress through the game: the more you kill, the more bombs you bomb/defuse, and the more money you earn. Don't spend all your money on the ecological cycle. It is important and can be very useful. However, if it's a back-and-forth game, don't waste all your funds on it.
Although we have mentioned several useful and essential tips for you in this article, you can experiment them in the rank matches. While, if you want to rank up fast, you have to spend more time practising and matching in Valorant. And if you want to unlock new agents in the game, you can
Buy Valorant Gift Card
and exchange the desirable agents in the game shop.