FIFA 23 Career Mode Leveling Guide: How to Improve Players Rating Fast in Career Mode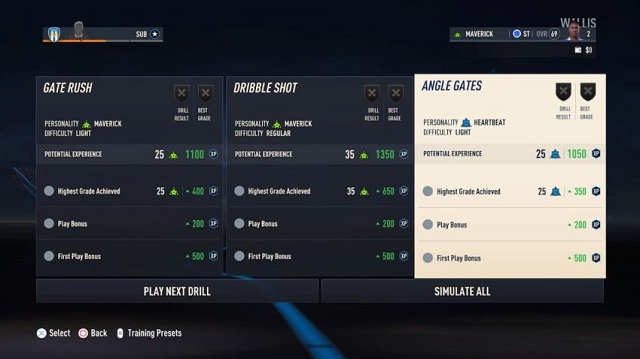 FIFA 23 Career mode is one of the most popular game modes in FIFA series. Players can foster their players in the team and make them become the star of the league. While, it is not easy for players to reach high rating in FIFA 23 Career mode. Do you want to know how to improve your players' rating fast in FIFA 23? You can read this article and learn from the guidance. Players can use
Cheap FUT 23 Coins
to level up your team quickly in FIFA 23 Career Mode in order to complete more objectives in the game.
How to Improve Players Rating Fast in FIFA 23 Career Mode
You can change your players' training routines
Once you have a sizable squad at your disposal, you'll notice that each player has their own default training regimen, which they will stick to like glue unless you tweak them. Changing these training regimens to suit your preferred style will, of course, help you mold your squad to meet your own personal requirements and therefore give you more control over the day-to-day.
If, for example, a player is lacking in a certain area, and you're wanting to boost their attributes so they'll perform better out on the pitch, then you're going to want to switch up the training sessions ever so slightly. By tearing away from the default presets, you'll establish a stronger team of all-round players, as opposed to a group of relatively one-sided ones.
You can complete your match objectives
Before each match, you'll get three objectives to complete. These change based on your position, but they're generally relatively easy. These include but are not limited to scoring a given number of goals, maintaining a successful tackle percentage, making a certain number of assists, etc. If you do well, you'll not only receive Personality Points relevant to your action, but you will also improve the Manager Rating leading to more minutes on the pitch and XP. Completing these will give you slight boosts to certain stats and provide a chunk of XP. As with training, you'll want to maximize these if you want to move your OVR rating up quickly.
You need earn skill points to improve your skill tree
As you shop, make decisions, train, play games, complete objectives, and level up with XP earned, you will also gain several skill points along the way. These skills points are the most effective way to directly increase your overall rating. You can achieve that by "spending" the points on specific areas of your skill tree to improve your attributes.
For instance, if you've earned 9 skill points, you can share those points into minor improvements to your physical, dribbling, and shooting stats. Significant growth in this way will improve your overall rating.
You need play more matches to earn enough XP
You should remember that the way to get XP fast and reach max level in Player Career Mode is by playing games. Playing games will give you a lot of XP, and you will get more XP from winning than from losing. Playing a match can give you anywhere between 3000 to 3500 XP. When we do the objectives before match, we no longer get extra experience for the enhanced subjective. when we enhance the target, we simply got more points with our manager.
If you are still looking for ways to improve your players' rating in FIFA 23 Career mode, you can read this article and experiment these mentioned ways in the game. We think that you will make good progress in the process of upgrading players' OVR in FIFA 23. And if you want to get more skill points, you can
Buy FIFA 23 Coins
to unlock more of them and upgrade players as soon as possible.