Genshin Impact 3.0 Release Time, Characters, New Sumeru Region and Other Information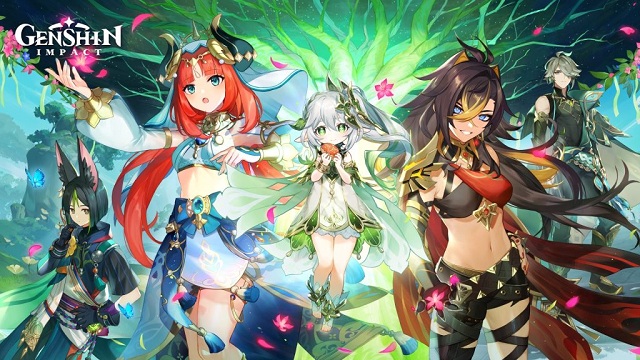 Players are waiting for a long time about Genshin Impact 3.0 version. And there are a lot of information about the coming update of Genshin Impact. The 3.0 version will bring new features and changes to the world of Genshin Impact. Do you want to know more about Genshin Impact 3.0? Please read this article carefully. Players can use
Cheap Genshin Impact Genesis Crystals
to unlock more characters in the latest version of Genshin Impact.
Genshin Impact 3.0 Release Time
Genshin Impact 3.0 is expected to arrive on August 24, 2022. HoYoverse shared tentative release dates for Version 3.0 to 3.3 in one of its latest blog posts on the HoYoLAB site. Genshin Impact will also run on a 5-week rotating schedule instead of a 6-week one until Version 3.2.
Genshin Impact 3.0 New Characters
Tighnari: This five-star fox boy is a Dendro archer who specialises in firing arrows that split into multiple projectiles that strike enemies. He is also a forest watcher and head of the Avidya forest rangers to which Collei belongs. Tighnari's banner will be available in the first phase of Genshin Impact 3.0 on August 24.
Collei: This four-star ranger-in-training is pretty similar to Amber in a lot of ways; she uses a bow, likes to glide, and has a cuddly mascot that she uses as part of her burst. It's not so surprising when you consider that they became friends in the Genshin Impact prequel manga. You'll be able to get Collei for free in the Graven Innocence event, or as a boosted four-star on Tighnari or Zhongli's banners.
Dori: This four-star Electro merchant is a claymore-user with a genie. She primarily acts as a support character and has a handy skill where her genie attaches a tether to the active character to heal them and regenerate energy. You can get Dori as a boosted four-star in the second phase of Genshin Impact 3.0 by wishing on Ganyu or Kokomi's banners. This should be around September 14.
New Sumeru Region in Genshin 3.0
Sumeru is the next region of Teyvat that we will discover - number four out of the total seven, with Fontaine, Snezhnaya, and Natlan still to be revealed.
The Element of the region is Dendro, and has the Lesser Lord Kusanali as Archon. The people of Sumeru worship the God of Wisdom, which aligns with the characters we've already heard of that have studied in the area or ar Sumerian scholars. Archon Quest Chapter III: Truth Amongst the Pages of Purana will take place in this region.
Genshin Impact 3.0 New Element Dendro
Dendro is an upcoming Genshin Impact element, and it will provide earth abilities. It has an elemental reaction with Pyro to create burning, with fire spreading across Dendro objects, such as grass. Sumeru's Statue of the Seven looks like a small child sitting on a leaf.
Players will be happy to welcome to the update of Genshin Impact 3.0. New characters and new element will make the game more interesting. If you want to unlock the new character quickly in the beginning of Genshin Impact 3.0, you need
Buy Genshin Impact Genesis Crystals
in advance in order to play with the new characters in the game.