Genshin Impact 3.1 Guide: Release Date, New Characters, New Events and Everything We Know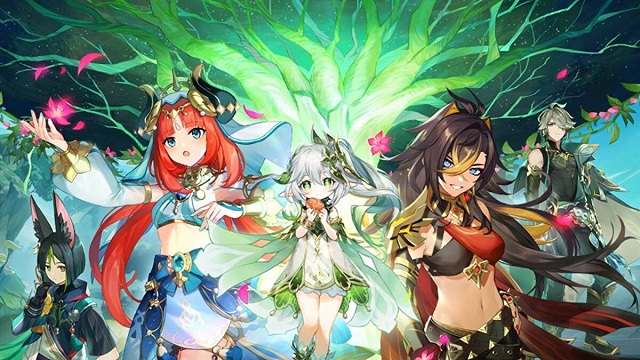 Many players are still exploring new storyline of Sumeru region in Genshin Impact 3.0, the 3.1 version is coming at the same time. You can have access to experience the new characters and new events in Genshin Impact 3.1. If you are interested in the news of Genshin Impact 3.1, you can read this article carefully. Players can use
Cheap Genshin Impact Crystals
to unlock more useful items for leveling up characters fast in the game and complete more quests for rewards.
Release Date of Genshin Impact 3.1
The Version 3.1 Livestream confirmed that the latest update will release on September 28, 2022. A new banner and a rerun will begin on this day, as will the new weapon banner, and some events.
New Characters
There will be a total of three new characters in the 3.1 version:
Cyno: A marshall that makes sure all of the researchers in Sumeru are kept in check and no forbidden knowledge is leaked. Cyno will also receive a story quest called Lupus Aureus Chapter: Act 1
Nilou: Nilou is a popular dancer at the Zubayr theatre and a graceful young woman dancing to make other people forget about their problems even if just for a bit. Nilou will also receive a story quest called Lotos Somno Chapter: Act 1
Candace: Candace is from the village of Aaru, a polarizing individual where impressions of her differ from person to person.
New Map in Genshin Impact 3.1
An expansion to the already huge Sumeru also comes with this update. The new area is a massive desert, which we talked about in greater detail here. The lay of the land is that there are three Statues of the Seven, a ton of Teleport Waypoints, and three one-time Domains.
This new desert area is located to the south-west of the Apam Woods. It will be home to the new Sumeru Regional Specialties: Scarab and Redcrest, as well as a host of new mobs and two new bosses. However, this isn't the last time Sumeru will be expanded – dataminers have reported that over 30% of Sumeru will still be left unreleased after this.
New Enemies in Genshin Impact 3.1
Players will be introduced to a few more new Sumeru foes with the Version 3.1 update. There will be two new enemies to face, both of which are bosses.
The first is called the Algorithm of Semi-Intransient Matrix of Overseer Network. It is an ancient device that can be found within the desert of Sumeru.
The second foe is Aeonblight Drake, which appears to be a more complex and dangerous version of the existing Drake enemy that is found in the wild throughout Sumeru. Just like the regular Drake, the Aeonblight Drake too has a dragon-like form and spews deadly flames.
New Events in Genshin Impact 3.1
There are loads of events coming to celebrate the two-year anniversary of the game. Travelers will return to Mondstadt as part of the Weinlesefest where players will be able to participate in a limited-time seasonal event and four different mini-games. Last but not least, developers said the top-up shop, where you buy Genesis Crystals, will also be refreshed, so you can get the bonus deal for the Genesis Crystals again if you used it already.
Are you excited about the coming update of Genshin Impact 3.1? You can explore more hidden areas in the new Sumeru region and get more rewards in the new events. If you want to unlock the new characters quickly fast in the new version, you can
Buy Genshin Impact Genesis Crystals
to get them quickly in the beginning of the 3.1 version. And you can try to level up earlier than others in the game.