FIFA mobile
is one of the top grossing game the gamers era, allowing basketball fans to play different modes for glory and a higher position in the virtual basketball gaming world with great graphics. One can not help falling in love with it once they have a try. Many users, especially beginners might wonder
what they should do to level up fast
. To save you time, we've put up this guide to show you what you should focus on in different level.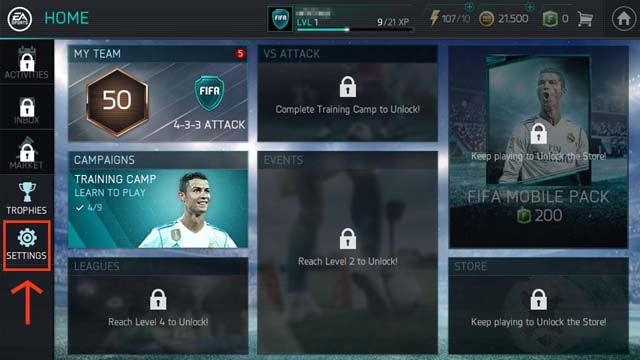 Beginners (40-85)
: Play TOTW, early Campaign, and invest in smaller players such as TH golds on the day they come out. Focus on accumulating skill boosts, which will keep no matter who you eventually want for your team. Conserve TOTW tokens. Save up for POTM points Play whatever seasonal event is on, as these give much higher amounts of skill boosts, TXP, or coins than regular events Join an active league Upgrade free players such as Ronaldo and Alli, who give their own TXP
Advanced (85-95)
: Begin to focus more on POTM. If you don't want the POTM spend tokens on SBs, TXP, or coins Train any icons you have Play Spain, Italy, Western Europe, Eastern Europe, and South America campaigns. You can buy
Cheap FIFA Mobile Coins
at
5mmo.com
. We are the cheapest online in-game currency store. This is the stage where you decide what your team will look like. If you go with your favorite players then make sure to spend all your TXP on them. Begin investing in more expensive players, e.g. Seasonal players.
Pro (96-105)
: By this time, skill boosts are hard to level up. TXP and coins are more important. Finish England, Germany and Rest of World campaigns. Make sure your league is remaining active Decide fully on one formation Upgrade Icons if you are using them Maximize rewards out of Seasonal Events.
Expert (106 - )
: Continue to upgrade starting 11 (it is hard for F2P to get here)
Don't: waste energy on scouting - drop rates of elites are too low. play more VSA than you have too - only reason to play is to upgrade Ronaldo Domination is not necessary - unlike last year Domination is not great, as it takes far too long to upgrade Griezmann.
Additionally, here are some other essential tips you should keep in mind:
First, emphasize on campaign. You get almost 10 xp for 1 stamina. So if you play decent number of campaign matches, not only do you get coins and fifa points but XP too. Suppose you play 60 stamina worth of campaign daily it's easy 600 xp. Get yourself a leveling up skill boost. It gives XP, use it when you're just a few xp short of next level.
Use autoplay to grind campaign unless the teams are equal or higher in OVR. Saves time, also you can grind VSA by autoplay for trophy master. Just keep a check on your fans as you don't want to go beyond world class 1.
One other note, since the revamped TOTW it's easy to get good players for positions you need for free, although it's advised to save up enough to get a potm point but if a certain player (a good beast ST) will get you easily through next one month them go buy him and you can always save up for one week more for totw as the points carry over.