Alongside FIFA 19, EA Sports also released their latest edition of
FIFA Mobile for iPhone and Android devices
worldwide for fans to play visual basketball anywhere anytime.FIFA Mobile has had a solid revamp, with improved graphics and new gameplay features. Ultimate Team has always been the most popular mode in FIFA Mobile. In this FUT guide, we'll be showing you, especially beginners,
how to build your best FUT squad
and get the upper hand in FIFA 19 mobile. So,keep on reading.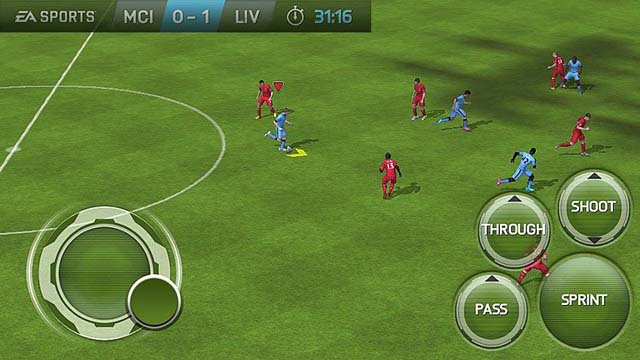 What's new in Ultimate Team in FIFA Mobile?
The Ultimate Team feature of FIFA Mobile has been altered from previous editions to make it more easily accessible, but still with enough nuance and depth to allow the user to field line-ups that are unique to their own playing style.
In FIFA mobile, while users still field 11 players on the pitch, the whole team must consist of 27 players. Former editions of FIFA games on mobile had users build a squad of 11 starters and six players on the bench – but for this version, a team features one player for every position with no added surplus of substitutes.
The new edition of FIFA mobile features 16 different formations to select from, and once picked, the game takes 11 players automatically that are necessary for it. This allows the user to get into playing the game without having the need to manually adjust the lineup for that formation specifically.
The structure of the market in FIFA Mobile has also changed in that while users are still able to buy and sell items and bid against others for items, players are not buying and selling directly for each other.
How to manage your best FUT squad in FIFA Mobile?
How to get your players to build a team?
Building your Squad in FIFA Mobile requires players and there are a few ways of obtaining the necessary pieces. The first is opening Packs. FIFA Mobile offers multiple pack options to help build your squad. Additionally, fresh player items will be introduced all year-long based on the events of the real world. If a player has an incredible performance, the game will celebrate that with a new item. FIFA Mobile features four different base-player items. They are Gold, Silver, and Bronze, and Red. Red-item types is added this year, which sybolizes high-rated player items and certain special items, such as those obtained when completing specific Plans. So, try to get yourself some red-color items in the game.
How to improve your squad?
There are various ways improve your squad. First, you can buy Packs and player items from transfer market by FIFA Mobile coins and FIFA Points. If you lack FIFA coins, come and buy
Cheap FIFA Mobile Coins
at
5mmo.com
. We are the cheapest online in-game currecny store. Moreover, by using the code "
5MMO
", you can enjoy a additional 3% discount at our website.
Another way to build a solid team is by completing Live Events or Plans to get some of the best items. Last, you can also get players by using the Market. In the Market, you'll find players and items of all kinds. So, keep an eye on the market. Try to find low-priced items and sell them for a profit.
FIFA Mobile features 16 different formations to choose from. Once you've picked the formation you want to use, the game will automatically take the 11 players necessary for it and that is the squad you'll play with. So, you don't need to manually adjust your lineup to suit that formation. However, since certain player items may feature boosts that may give other players on your team an advantage if they share the same traits (eg. play on the same club) and grant bonuses to coins or experienced earned, take that into consideration when deciding which players to keep versus the ones you use in completing Plans or sell on the Market. Be on the lookout for players playing in different positions as they could be vital to the success of your club.