To celebrate
New Years'Eve Eve
, Fortnite is celebrating by adding
a dancing cosmetic, The Disco Diva, to the Fortnite Item Shop
to give fans the mood. This festive skin is available in Fortnite item shop from December 30 th and it costs you 1,200 V-Bucks. Luckily, it doesn't come with a Harvesting Tool so you won't have to worry about shelling out extra V-Bucks to complete the set. Here are come further details of this new skin and keep on reading.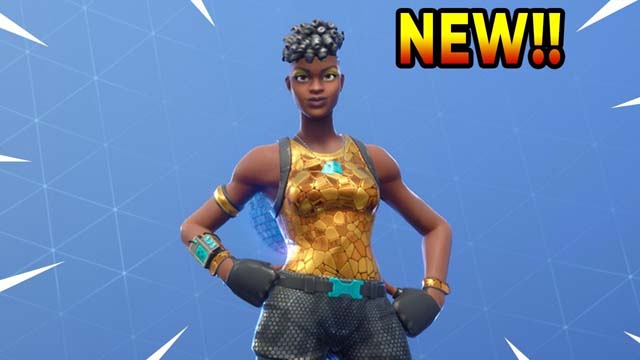 How to get Disco Diva Skin
It's New Year's Eve,which means that many people around the world are celebrating with parties, celebrations, and, of course, dancing.so, it is not surprise that Fortnite adds a dancing cosmetic to the game. Well, many of you must wonder what this new skin looks like,you can check out this festive skin for yourself in the screenshot above. Now, here comes the biggest question: how to get it? If you're wondering how to get the skin, there's only one way that you can actually do it. Here's how you can get this skin right now in the game.
The only way to get the Fortnite Disco Diva is by purchasing it in the daily item shop. The Fortnite Item Shop is live right now on December 31, 2018.This rare outfit is available for only 1,200 V-Bucks or around $12 USD. That's on the lower end of prices for skins normally. It's only available today in the item shop and there's no telling when it will be available again so don't miss out. So, if you are intended to get yourself one and lack of enough Fortnite V-Bucks, you can come and buy
Cheap Fortnite Top Up V-Bucks
form
5mmo.com
. We are the cheapest online in-game currency store. Additionally, any customer can enjoy a 3% discount when buying by using the code "
5MMO
". So, don't miss out!
Other Festive Items Available in The Item Shop
If a new skin is still not enough for you, there are are a ton of items available in the daily Battle Royale item shop for sale.In total, there are 10 items available for purchase ranging from emotes to pickaxes to outfits. For the most part, each of the items available has a nice celebratory theme to them in honor of the new year. To save you time, we've made up a list of those items and their prices, as you can check below:
DJ Pop Outfit – 2,000 V-Bucks
Nite Nite Outfit – 1,500 V-Bucks
Peekaboo Outfit – 1,500 V-Bucks
Yee-Haw! Outfit – 1,500 V-Bucks
Liteshow Outfit – 800 V-Bucks
Picksqueak Pickaxe – 1,500 V-Bucks
Night Owl Pickaxe – 800 V-Bucks
Drop the Bass Emote – 800 V-Bucks
Pumpernickel Emote – 500 V-Bucks
Glow Rider Parachute – 500 V-Bucks
So, if there's anything in the item shop you want to grab, it'll be best to grab it now while it's there. Once again, if you are troubled by lack of V-Bucks, come to
5mmo.com
!