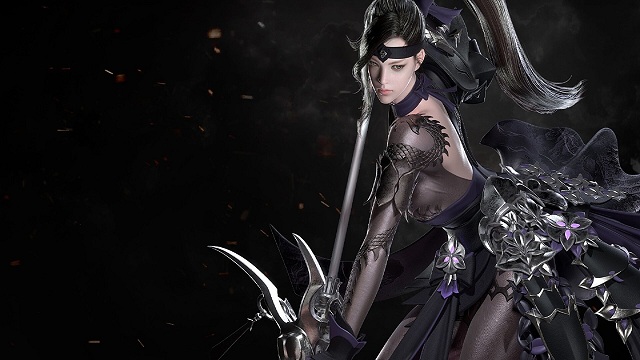 In Lost Ark, there are various kinds of classes for players to choose. Players can select the desired class in the beginning of the game and start to build characters later. When it comes to Glaivier, some players are interested in this class and want to choose them as their characters. Do you want to know how to build the Glaivier class in Lost Ark? You can read this article for the guidance. Players can use
Cheap Lost Ark Gold
to level up their characters quickly and enter in the end-game contents early.
The Glaivier Class in Lost Ark
Glaiviers are a female melee combat class who is part of the Martial Artists archetype, and makes use of two main stances to put out their abilities and damage. This is split between the Flurry Stance where they use a Glaive, and the Focus Stance where they use a spear. While using abilities, their Identity gauge will fill and give them buffs when switching modes, which is the key to the classes power and utility. Essentially, you will want to use all your abilities frequently and then switch stances to make the most of the extra effects awarded to you.
How to Build the Best Glaivier Class in Lost Ark
Leveling and Skills for Glaivier Build in Lost Ark
Glaivier's two stances make the leveling experience extremely smooth, allowing you to build for significant single-target damage without sacrificing AoE clear speed. You will set up your Flurry skill bar to maximize AoE damage, then use Focus skills for bosses and other tougher enemies.
Awakening Skills are end-game skills that you can unlock later into the experience, upon finishing the main quest in the Trixion region. These skills are like ultimate abilities seen in MOBAs and hero shooters, with high cooldowns but powerful effects unrivalled by normal skills. The Glaivier has access to of them upon unlocking the feature, but only one can be equipped at once.
Yeon-Style Spear Technique: Spear Mentor - Leap backward while facing forward and throw your spear at a target location that causes damage and then does an AoE explosion.
Yeon-Style Spear Technique: Storming Red Dragon - Thrust your spear in front of you and then pull it back, pulling in enemies, before swinging it five times, thrusting it eight times, and dashing while doing a final blow.
Engravings for Glaivier Build in Lost Ark
Choosing the best engravings for the Glaivier is critical to getting the most out of her. Whether the player seeks to boost the Glaivier's stats or change how the class plays, engravings offer a significant amount of alteration. Of the two class engravings, the player will want to choose the Pinnacle engraving. Pinnacle is the better choice of the two, as it allows the player to continue to take advantage of the class' ability to switch stances. In contrast, the Control engraving eliminates the Focus stance completely.
The standard engravings that the player will find most beneficial to the Glaivier class are as follows:
Cursed Doll: This engraving is better left for more veteran players as it has an adverse side effect. The player will receive a large attack power boost but, in return, will experience a reduced healing ability.
Grudge: This engraving should not be used until it is at its maximum level to get the most benefit from it. The player will deal more damage but will also incur the same amount of extra damage. They will need to be quick on their feet to ensure they avoid direct attacks.
Priority stats for Glaivier Build in Lost Ark
Swiftness is king with this Glaivier build, and takes priority over every other stat option. The reason why comes from the attacks you lose from sacrificing the focus skill tree, which means you'll have to wait for your Flurry abilities to come off cooldown in order to deal good damage. With high swiftness, you won't have to wait too long for this to happen, essentially boosting your DPS the higher it is. Always choose swiftness.
If players want to build the best Glaivier class in Lost Ark, you can consider the guidance and build your unique Glaivier in the game. Players can also
Buy Lost Ark Gold
to get good weapons or gears for characters in order to kill more bosses in the raids.