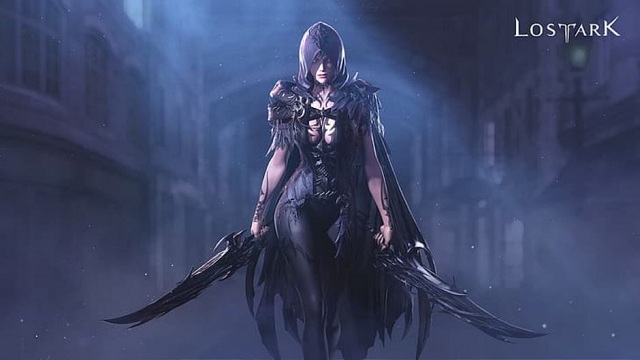 Players have access to play different kinds of classes in Lost Ark. Are you interested in the 3rd female assassin characters called Reaper in the game? Many players are curious about the skills and function of reaper in Lost Ark. You can get more information about Reaper in this article. Players can get
Cheap Lost Ark Gold
to unlock more essential items for leveling up characters in Lost Ark.
What's the Reaper in Lost Ark?
The Reaper class is the new Assassin's advanced class that you can find in Lost Ark. This character is well-known in other MMO games as the Rogue. She uses two daggers as the main weapon and is used to deal burst damage and make more consistent damage with the use of poison in her blades.
In comparison to other classes, Lost Ark Reaper has incredible movement and attack speed, which allows her to one-shot unaware foes in battle.
The Reaper uses repetition and the power of darkness to turn invisible and summon shadow clones to surprise her opponents and deal the killing blow with her ability. She also has a chaos gauge that provides a 15% critical chance and deals extra damage when filled.
How to Build the Best Reaper in Lost Ark
Reaper Identity:
Reaper has 3 kinds of skills. Harvest, shadow and raid skills. The first 2 fill up the green stealth gauge as well as the red chaos gauge. When the green bar is filled you can enter the shadow state that will allow you to create a clone.
This clone can be controlled by pressing down shift. It will send the clone to where your mouse cursor is at the time of pressing the button. For every second you are in shadow state you gain a stack of 30% movement speed and 25% damage towards your raid skills.
Filling up the red chaos gauge provides a 15% crit chance and damage boost as well as 10% move and attack speed. You can maintain the bar by using shadow or harvest skills. Failure to do so after 8 seconds will cause the bar to deplete and you will have to rebuild it.
Reaper Class Engravings:
Reaper has two modes, chaos mode and stealth mode and reverse two class engravings affect each of laws, moon sound and thirst.
Moon sound at level 3 boosts damage of red skills in stealth mode by 140% and it will remove the damage stack system that depends on the duration of the stealth mode. So you can literally just use the rescue right after the stealth mode. This engraving is like a new king dps playstyle by dealing tons of damage from the red skills.
Thirst at level 3 increases the identity gauge restoration by 30% and increases 25% of attack in chaos mode. This engraving is like a constant dps play style by dealing some damage from red skills with fast rotation.
Although the Reaper class are not updated in the western servers of Lost Ark, players can look through the guidance about how to build the best Reaper in advance. Then, you will have deep understanding of Reaper class as the class releases in the latest update of Lost Ark. On the other hand, you can
Buy Lost Ark Gold
to find good gear or weapons for upgrading characters in the process of completing various quests.