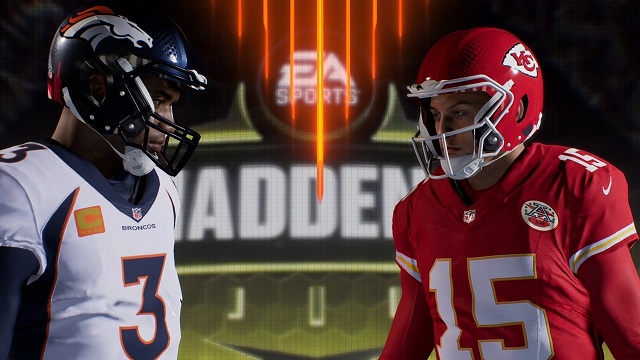 A lot of Madden series fans have started their career in the latest Madden NFL 24. In order to build the powerful Ultimate Team in Madden 24, they are looking of best players in different positions. Some players pay attention to the Quartbacks in the market. They want to know the best Quartbacks in Madden 24. You can
Buy MUT 24 Coins
to unlock suitable players for your dream team in the game.
How to Choose the Best Quartbacks in Madden 24
Patrick Mahomes (99 OVR)
In only six seasons, Patrick Mahomes has already punched his ticket to the Hall of Fame. The Kansas City Chiefs quarterback has led the team to two Super Bowl championships (three appearances) and has already claimed two MVP trophies. Last season, Mahomes led the NFL in passing yards (5,250) and touchdowns (41), which explains his perfect Madden rating.
While Mahomes isn't the most accurate quarterback or even the one that throws the hardest, he is the toughest (99) and most aware (98). When Mahomes suffered another ankle injury in the Super Bowl against the Philadelphia Eagles, he managed to stay in the game and willed his team to victory. Mahomes has an X-factor that other players only wish they had and that's why the Chief quarterback reigns supreme in Madden 24.
Joe Burrow (95 OVR)
Leading the Bengals to the AFC Championship game has earned Joe Burrow the best-of-the-rest title in Madden 24. Burrow has shone and turned the Franchise around since being drafted and has had another significant increase in his rating this year to 95. His throwing stats are the best of any Quarterback in the game. This includes a perfect 99 Throw Accuracy Short stat and 98 Throw Accuracy Medium. Burrow will only improve, and we could see him at the top spot of the Madden ratings in future years.
Josh Allen (94 OVR)
The Madden 24 cover athlete, Bills QB Josh Allen had every chance of a massive rating this year. However, Allen also had a bit of down season over 2022 in comparison to his 2020 breakout campaign, so it doesn't come as much of a surprise that he has a 94 overall rating this year. Allen did have a 92 overall rating at launch in Madden 23 so it's still a step up for the young star and cover athlete.​​​​​​
Lamar Jackson (91 OVR)
In his 2019 MVP season, Lamar Jackson set an NFL record in rushing yards for a quarterback. As with most quarterbacks of this type, Jackson has spent time on the injury list, playing only 12 games in each of the last two seasons.
Despite this, when he's on the field, Jackson is a force to be reckoned with, at times willing his team to victory against all odds. Like Jackson, Baltimore had had injury trouble. If the Ravens get one good year, prepare to see a deep playoff run for this team.
Jalen Hurts (88 OVR)
One of the best stories from last season was Jalen Hurts and the Eagles turning into the top offense in the entire NFL. Hurts showcased his abilities in numerous ways last season, throwing bombs to receivers A.J. Brown and DeVonta Smith while also perfecting the art of the QB sneak. Hurts wasn't able to capitalize with a Super Bowl, though, and he will need another MVP-type year to prove he belongs as a 90 OVR-rated QB.
Justin Herbert (87 OVR)
While some in the media call him a "social media QB," there is no denying Justin Herbert's talent as a QB. There are few better than Herbert at throwing the ball deep with precision and accuracy. Herbert and the Chargers haven't been able to get over the playoff hump yet, though, which will continue to affect the QB's OVR rating.
You can add one of these mentioned Quartbacks to your Ultimate Team in Madden 24. Powerful players will cost much
Madden NFL 24 Coins
in the transfer market.