Having good gear is pretty much the essence of why we grind so hard in this game. As soon as you can afford it, you should buy a cheap set of
Epic equipment
starting with the weapon. It doesn't cost too much and it will be enough to get you through to at least the 90's. After that, the next thing you will want to invest in is a Unique weapon. The only thing better than perfect base attack PBA or higher rarity weapons are probably emblem weapons.
Equipment is what sets you apart between players in MapleStory M. In this mobile game, your level isn't as important as what it used to be. The only thing that differs among players is your equipment's stats. There are different levels of rarity for each equipment, i.e. normal, rare, unique, epic, legendary, mythic and so on. One of the biggest headaches in MapleStory M is probably the lack of refining powder. Use this 3%-off coupon to buy Cheap MapleStory M Mesos from our site: "
5MMO
". This mobile version of MapleStory requires a lot of refining powder for you to increase the level of your equipment.
Each job has the same 4 types of weapons. The only difference between each weapon is the second stat they have under the ATK stat.
Briser - Boss ATK Increase
Rare lvl 1 0.3%
Epic lvl 1 0.9%
Unique lvl 1 1.8%
Legendary lvl 1 4.1%
Other ways would include buying rare treasure boxes with real money or buying a high rank equipment from the
Trade Station
. What you need is a maximum level equipment, 10 rank up stones that are appropriate for your item rank and a whole lot of
Cheap MapleStory M Mesos
. Once you do that, the results will be well worth checking out. It's a good idea to take your time with stuff like this and adjust everything the best way that you can.
What type of weapons are in the game?
You will notice that Maplestory M has no less than 5 different weapons that you can use here. These are wand, claw, bow, gun and spear. All of them are different and they come with a very specific set of benefits that you may want to check out.
Weapons to avoid
New players often fall for a deception when they make the all important decision about weapons to invest in. Some weapons look really good, but they can turn out to be a bad investment.
This is a short guide or article that will explain some ways to get more weapon and armor refining powder in
MapleStory M
. Currently, you should end up with maybe 200 epic refining powder individually for armor and weapon when you have reached level 80. Also, these powder are not tradable among characters, so you need to transfer your weapon or armor through the storage along with mesos. Welcone to buy reliable and Cheap MapleStory M Mesos at
5mmo.com
now. It's definitely a long route if you want to have legendary equipment, and this method is usually worth it if you're looking to have a
PBA weapon
.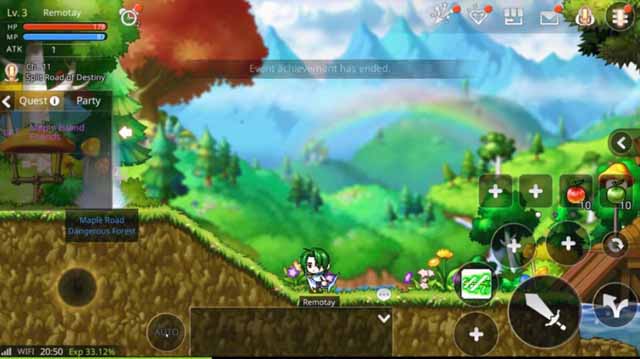 Fuse two equipment with a small possibility of getting an emblem. Just remember to put the weapon or armor you intend to rank up as the base material when fusing. It also costs quite a lot of money to fuse, so do save some mesos. It's about 1.6 million for epic to unique, and maybe 50 million from unique to legendary, not including costs of leveling.
All kinds of weapons will be put up for sale in the trade station but you specifically want a max damage normal weapon fitting to your class.