Elite Dungeon is one of the dungeons that allows players with a higher level than 15 to dive. Each of them has three areas, with the boss ending up. The reward is the reward and the EXP value is less than the level that the player chooses to fight either
Normal or Hard Mode
.
About Elite Dungeon
Entering the Elite Dungeon can be accessed through the (Dungeon) menu in the main screen.
Players can enter through (Create Room) and (Quick Join) for quick room search.
(Create Room) is used to create a private room with only friends or guild members.
(Quick Join) will automatically search public rooms.
If there is no room will create a room immediately.
Players are rewarded when they can defeat the boss in the dungeon.
To pass each scene must defeat the enemy in that scene before.
This dungeon rewards you with equipment, powder and a bit of EXP when cleared. It takes a bit of time if you are going to solo it so try joining a public group on the first channel. Use this 3%-off coupon to buy Cheap Maple Story M Currency from our site: "
5MMO
". Sell off the equipment and store the powder. Use your alternative characters to help you sell the equipment. We recommend saving your spare tickets untill you're level 105 or 115.
At level 95 and above you'll be able to do the Elite Dungeons that get you a random
Epic equipment
for every run. Get 3 or more of these a day and sell them at the
Trade Station
. We will not recommend using them in place of powders as one epic equip is worth only 2 epic powders. If you run out of sale slots, use your other characters or make other characters to help you sell your gear. Note, if you're looking for others to do the dungeon with you, most people will be doing the 105+ dungeon on hard on channel one.
Elite Dungeon clearances are only available when successfully completing dungeons. To enhance your adventure and compliment your gameplay, you can
Buy Maplestory M Mesos
or Buy Maple Story M Mesos from our list of reputable site here at
5mmo.com
in a safe secure environment and at cheap rates. Which will appear to the player selected as a card. And there may be a chance to get Polish items used to upgrade the device.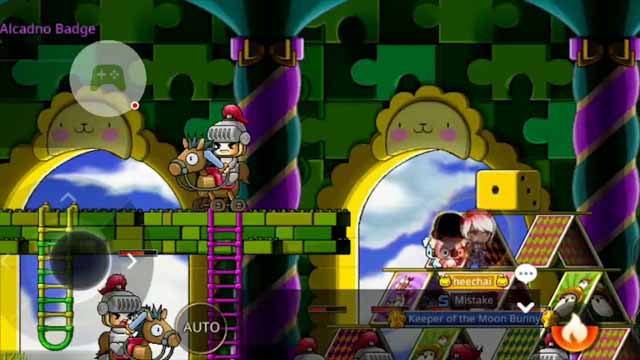 Sweep Dungeon System
If a player has a Sweep Ticket, they will be able to use the
Sweep Dungeon
without having to go through it.
This ticket is a prize from this activity or dungeon.
Each of the dungeons will have the amount of Sweep available. If it is completed or not, it will not be able to Sweep even with a ticket.
It's worth noting that equipment will also drop as a reward for completing elite level dungeons, so consider leveling up your character as quickly as possible to be able to take on these dungeons and reap their reward rather than shelling out money on what is essentially a gamble. In case you have almost any issues about where by in addition to the best way to work with
Cheap MapleStory M Mesos
, you possibly can email us on our own page.
Now, your character can grind and complete quests without you sacrificing your time and energy that you'd rather put into more worthwhile moments that the game offers, such as interacting with your guild and working together with others in the
Elite Dungeon
.