Maple story delivered a latest patch note on September 11, 2018. along with patch note comes a host of fresh content changes, such as Cygnus Knights improvements, UI improvements and so on. In this article, we will discuss those changes in detail in preparation for the game.
Cygnus knights
is a legendary class of five maple story warriors:Dawn Warrior, Blaze Wizard, Wind Archer, Night Walker and Thunder Breaker
. Cygnus knights
will start their adventure in a new continent,
Ereve
. There will be a small change to the Character Creation menu with the introduction of Cygnus Knights which means that you create a character and choose between
"adventure "and "Cygnus Knights."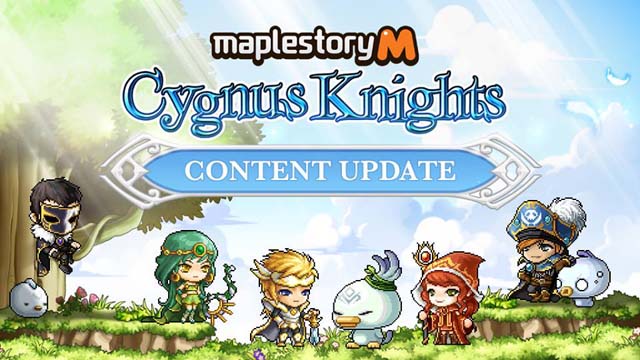 Immoral Guild Dungeon
The infamous
Papulatus
lurks in Guild Dungeon.Defeat Papulatus and his minions in the Guild Dungeon and get rewards based on the amount of damage dealt. You will receive guild rewards based on the points accumulated by guild members.
How to play immoral guild dungeon?
All guild member can enter the dungeon. it's a singer-player dungeon. You can enter twice everyday between 00:00-23:55. The time limit for dungeon will be one minute.
The immoral boss, Papulatus will be summoned once you've entered the dungeon. Papulatus will not attack. Normal monsters in different ranks will also not attack.
Points received will be accumulated in the gauge at the top of the screen. The dungeon rank will change based on the points accumulated. Normal monsters in different dungeon ranks, different normal monsters will be summoned in different ranks of dungeons. Normal monsters will not attack. You will receive points by defeating higher-rank monsters. Boss monster cannnot be defeated, so you can only receive points by dealing damage. Normal monsters can be defeated, so you can earn points by defeating them. The guild member who achieves the highest points in each dungeon rank will be displayed daily.
Auto-battle
in Immortal guild dungeon will be free.
What Immortal guild dungeon rewards are?
Immortal Guild Dungeon rewards will be divided into two catagories:
personal rewards
and
guild rewards
. Personal rewards will be delivered to your inbox based on the rank you've achieved. You will be eligible for personal rewards even if you achieved one points. Guild rewards will be received based on the points you had earned the day before. All guild members will receive the rewards whether they participated in the dungeon or not the day before. Rewards are time-limited and can not be traded or transferred between storage. You can get one random item from Immortal Dungeon Rank Box. Guild ranking will be reset in a certain period of time. You will receive GP coins based on the amount of guild points collected. GP coins can be used in various guild content. We
5mmo.com
are one of the best stores who provide
Cheap MapleStory M Mesos.
There are still a raft of Improvements and changes on other perspectives.
The new passive skill,
Maple Leaf Tree Festival
, which grant you bonus stats based on the number of characters you own and their level will be calculated. Festival rank will be determined based on the the sum of characters. There are four different ranks and higher rank Festival will grant you more bonus stats. The Festival rank might drop if you delete your character.
There are
UI improvements
on the
Dungeon Screen
and
Star Force Field Main Screen
. You can set the order of dungeon to your personal preference. You can create a party and joint it in the main screen. You will see available parties if you choose a Star Force Field. In addition, there is a host of content adjustments in Mini Dungeon, Mu Lung Dojo, Elite Dungeon, Party & Pet System Improvements and bug fixes.