New World Has Decided to Reduce Housing Tax to Reward Players for Fighting against Duping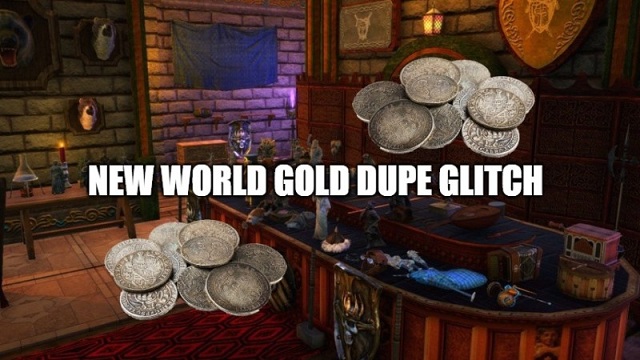 New World has attracted a lot of players from all over the world, players are eager to experience this popular game. However, there are also a large amount of game-breaking bugs, glitches, and exploits existing in the game, which makes the developer Amazon Game Studios feel stressful about dealing with these problems during the game's post-launch stage. One of the most damaging problems to New World is the duping glitches. The continuous duping glitches make players disrupt their economy in New World. So, they decide to reduce New World's Housing tax to deal with the influence of the latest duping glitches. Meanwhile, players can buy
New World Gold
to prevent this issues happened in the New World. You should be careful about the duping glitches in the game.

In order to figure out the reason of these glitches, Amazon Game Studios decide to shut down the trading posts as well as wealth transfer system in New World. Which makes players have difficulty in finding ways to earn money and hard to pay rent for their houses. So the developer has decided to temporarily reduce the housing tax for players by 90%.
It is clear that this tax reduction will be in effect until New World's latest update. Later, there will be an exact solution to the duping exploits and a whole update to the state of the game. They will also take measures to restore New World's economy for players. They are going to apologize to the players who are trapped in the problems of duping glitches in New World.
Except for reducing the housing tax for players in the settlement in Aeternum, the developer has also improved Company income from homeownership in the game, which aims to protect the loss of income until the latest update. They will provide some other means of compensation for players in the future patches.
However, most players are going to express their disappointments about the solutions made by the Amazon Game Studios in New World. They think that players have a bad experience on these obvious glitches and exploits existing in the popular New World. The speed of dealing with the continuous issues about the glitches and exploits makes players annoyed about the attitude of the developer of New World. Some players are eager to craft weapons and some essential items for character with money, and they can not buy the items from the Trading Post as well. They think that the latest update of New World will prevent them from the access to the crafting system. They are not able to trade trophies because of the closure of Trading Post and the economy system.
Most players will not know how Amazon Game Studios deal with the duping glitches in New World. If the trading posts and the economy system has opened back again, players should know how to avoid the issues about the duping glitches. And some players suggest that it is a good way to reduce the artificial amounts of gold flow into the economy system due to reducing the housing tax. However, even some players don't approve the solution of reducing the housing tax to prevent the damage of duping glitches in New World.
Players can choose to
BUY New World Coins
in order to restore them in the inventory, which you can use them to trade item with other players, and it is wise idea to pay for the rent for your houses in the settlement. Cheap New World Coins are sale on 5mmo.com.