Players Who Have Used a Glitch in FIFA 22 Ultimate Team are Punished by EA Sport in FIFA 22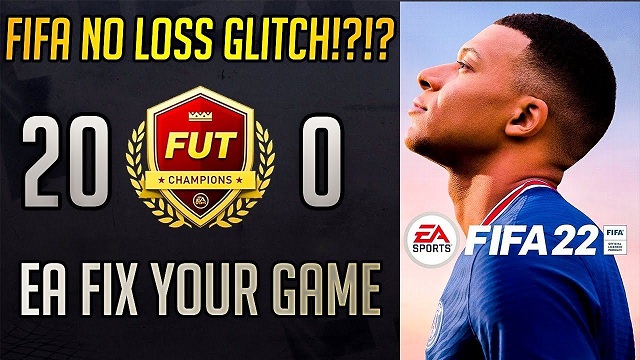 With the new release of FIFA 22, players are eager to have a try in the popular Ultimate Team mode in this game. Although FIFA 22 has been recognized as the first real next-generation version of FIFA, players have found a glitch in the FUT Champions game mode, which leading to a big controversy that make EA Sports take action about this problem. Moreover, players can buy
FUT 22 Coins
to find suitable potential players by opening gold packs in FIFA 22. Many good players are developed from the youth team in the real pitch.

FUT Champions, the same as Weekend League, which is seen as the main popular game mode of FIFA Ultimate Team. In the past, players need to play 30 matches at weekend, but in FIFA 22 they have to pass through qualifying rounds on weekdays, and then only they are allowed to play at most 20 matches on weekends. Players can earn points for every match whether win or lose, which decide the rewards for special player. Some players are eager about the rewards from FUT Champions, so they choose to use a glitch in order to win more matches in this mode, which make other players feel unfair.
Players can use this glitch to quit a normal match without having a loss, and this match will not be counted ad one of the 20 FUT Champions matches. EA Sports have confirmed this glitch has been fixed and has announced the exact punishment given to players who have used this glitch for rewards from FUT Champion game mode. EA Sports have published this information through its official twitter account which is used to communicate with FIFA players. It says that there are more than 30k active accounts which are involved in this activity that using the glitch in the matches. EA Sports have suspended them for one week. These accounts will not allowed to participate in the next FUT Champions Finals competition.
Some players may think that a week ban is not a long time for players, it does make those players stop earning a whole week's rewards. They will miss some packs which are worthy of a large amount of FUT Coins. It may be thought as a severe punishment for some players who abuse the glitch for huge rewards.
However, some players have been banned for a long time, which comments can be seen from the official accounts in the Twitter. Some players may think that they don't use the glitch for winning rewards, they just make some mistakes in other ways in FIFA 22. They can not be punished by the widespread punishment. Some players are also banned by other offense. So, players think that this popular series of football game has a long way to go, they need to take measures to improve the experience of players who are fond of playing this game for a long time.
Although there are also some glitches and gameplay exploits in the series of FIFA every year, but this glitch that can exit one match without being counting into FUT Champions game will make players feel surprised. Because they have not experienced this severe glitch before FIFA 22.
If players expect to have a good experience in FUT Champions game mode, they should obey the rules of this game and provide a fair competitive match. They can also
BUY FIFA 22 Coins
to purchase the best strikes from the Auction Market. They will help you a lot on the pitch. You can buy Cheap FIFA 22 Coins on 5mmo.com.