FIFA 22 Title Update 10: Gameplay Adjustments, Bug Fixed, Players Changes You Need To Know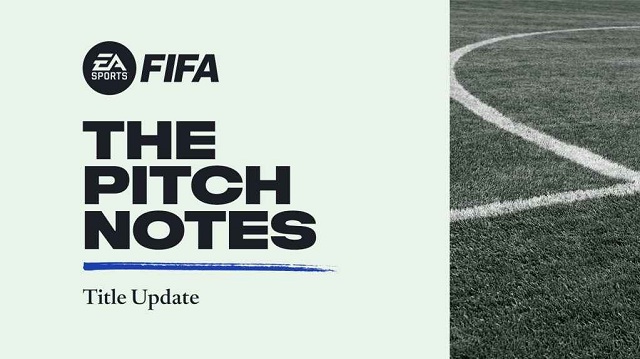 Although players are used to playing FIFA 22 in there spare time, they also feel excited about the news that the latest update of FIFA 22. The developer has announced the new Title Update 10 of FIFA 22, and players can experience the latest version of FIFA 22. Some players are more careful about the patch notes of this new version, and they want to know the exact changes in the new FIFA 22. You can learn from this article to read about the patch notes and see the obvious changes in FIFA 22. Players can also buy
FIFA Coins
to make the best teams which help them beat more foes in the game and win the champion ship in the end.

There is not perfect game in the world, which is the same as FIFA 22. When players play matches in FIFA 22, they will meet different bugs sometimes during the match or any other activities. These bugs may influence their experience of matches or activities in different modes in FIFA 22. On the other hand, one of the most important things is players changes in the game, which attract players' attention mostly. Because if there are large changes about the players used in the team, they will influence the ability of the whole team in the end. And the changes of players will make the market lively. Many good players are traded frequently in the market, and the weak players are mostly sale in low prices. Players always want to know the changes of players in the latest version of FIFA 22, and they can make changes timely according to the news .
Here are the main patch notes about FIFA 22 Title Update 10:
Gameplay
Addressed the following issue:
In some situations, the controlled player on the defending team would incorrectly slow down when chasing after a Lofted Through Pass.
VOLTA FOOTBALL
Addressed the following issue:
Signature Abilities would sometimes not activate when requested.
General, Audio, and Visual
Made the following changes:
Updated some kits, and UI elements.
Added and updated a total of two star heads.
- These will only be available following a server update.
Addressed the following issues:
Hair did not display correctly on some players during matches.
Some placeholder text incorrectly displayed in Audio Settings.
The Russian Football Union (RFU) had appealed the FIFA and UEFA bans on its soccer teams but the Court of Arbitration for Sport (CAS) has upheld the ban. It could be possible for Russian teams to be restored in FIFA 22 at a later date, but this will be dependent on the outcome of the continuing real-world conflict and the soccer governing bodies' decisions.
The FIFA 22 gameplay was patched only minimally with the last Title Update 9. The focus was on canceling a skill move and running out the keeper. Title Update 10 doesn't change anything worth mentioning in the gameplay, which is a real pity.
Players should try to experiment various combinations of different levels of players in order to find the suitable team players in the end. With the update of new version, players may meet more competitive foes in the rank matches. Players can try to
Buy FIFA 22 Coins
to purchase their demanded players from the Auction Market. These good players will function well in the competitive matches.